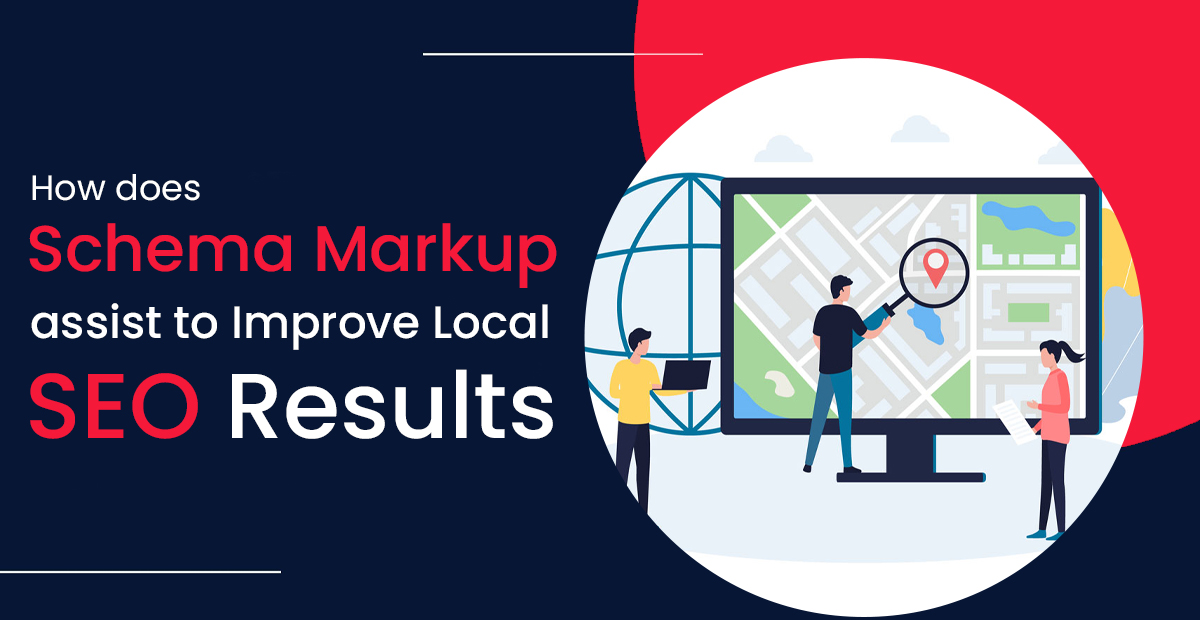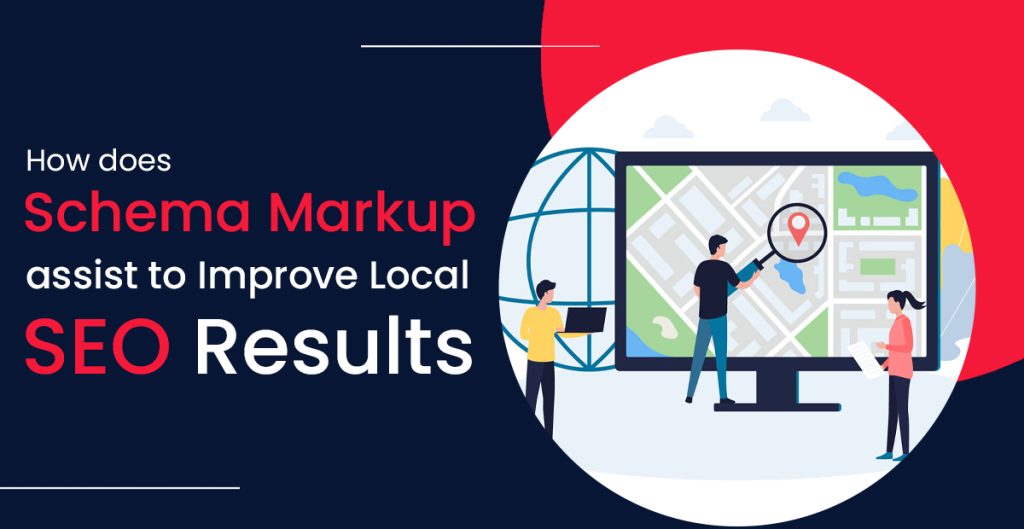 How does Schema Markup assist to Improve Local SEO Results
Schema markup is a structured data language that assists search engines in better understanding the content of your website. When search engines detect the meaning and relationships behind things, they can deliver rich results or rich snippets. If you want to know how Schema markup improves local SEO results? Then continue to read this article in further sections you will learn everything related to schema markup. Before we start, let's understand the concept of Schema markup.
Helpful Topic: 10 Tips to Control and Reduce Website Bounce Rate
What is Schema Markup and Why is it Needed?
Schema markup is code (also known as semantic vocabulary or microdata) that you may add to your website's HTML. This microdata assists search engines in better understanding your content and returning more thorough and useful results to searchers.
When you add schema markup to your website, it generates a more descriptive description for your page, known as a "rich snippet," which displays on the search engine results page (SERP). In a subsequent part, we will go into rich snippets in further depth. Many various search engines, including Google, Bing, Yandex, and Yahoo, have collaborated on Schema.org.
Types of Schema:
Name, address, phone number, and other contact information must be published on your website. Schema would be an excellent choice for assisting search engines in understanding all of your business-related material. Schema data is available in three different formats: Microdata, JSON-LD, and RDFa.
Metadata:
Microdata is a collection of tags that leverage supporting language within HTML code to assist search engines, crawlers, and browsers in better understanding the material on your website.
JSON-LD format:
JSON-LD is an abbreviation for JavaScript Object Notation for Linked Data (JSON-LD), which utilizes JavaScript code to apply schema markup code to your webpage content, making it search engine friendly. It is one of the most prevalent schema types, with around 33.7% of websites using it.
RDFa
RDFa, which stands for Resource Description Framework in Attributes, is a data format used to define your online content using metadata in HTML, XHTML, and multiple XML dialects.
Trending Articles:
Top SMO Trends Every Student Needs to Know for 2023
Is SMO Training Course Worth Investing in the Year 2023
Advantages of Schema Markup:
The Schema Markup offers several opportunities to those who are ready to seek them.
With schema, you can make it easier for search engines to scan your website and understand the page content.
Another advantage of employing schema is that it helps optimize your site's content, increasing organic search results and making it more informational, engaging, and fascinating to users.
As schema improves your SEO, web visitors are more likely to click and visit your site than another site that does not use schema markup. The more clicks your site receives, the better it will rank.
The additional information that schema offers to your content enhances the user experience tremendously. This is quite likely to result in more organic visitors and, eventually, more conversions.
How Can Schema Markup Help You Improve Your Local SEO Rankings?
The following step is to discover how to improve your local SEO ranking with structured data. You may accomplish it by simply following these simple steps:
Choose a Schema Markup Page
The first step is to select the page to markup. You may also mark up more than one page. However, it is best to focus your attention on your website's most vital and useful page.
Add the page to Google's Structured Data Markup Tool.
The next step is to add the chosen page using Google's structured data markup aid. All you have to do is choose the schema markup you want to use. Once you've decided on the schema markup, enter the URL of your page.
Proceed with the Schema Markup.
You must also use the structured data markup helper to highlight the page's components.
If you want to emphasize information that isn't visible on the page, use the add missing tag option on the bottom right. This selection will make room for a menu with further information.
Once you've created the mark on the chosen page, click the generate HTML option in the top right corner. You may now obtain your structured data code.
Examine the Schema Markup:
It is always a good idea to put your creation to the test. Before changing your structured data on your page, you may correct any errors, such as typos. You may either use Google's structured data testing tool or Google's rich results testing tool.
If your structured data is intended to generate a rich snippet, the rich results test tool is appropriate. It will provide you with a detailed preview of how your page's rich snippet will appear in search engine results. In other circumstances, a structured data testing tool can be used.
Copy your structured data code from Structured Data Markup Helper first.
Copy and paste the code.
Finally, choose the test code option.
The test results will provide you a glimpse of the rich snippets on your website.
Article by Neil Patel: How to Boost Your SEO by Using Schema Markup
Apply the Schema Markup to the Page
Now, You may integrate structured data in your page after producing and evaluating it. Copy and paste the code from the Structured Data Markup tool at the start of the closing tag.
Use Google Search Console to Find Results
Create, edit, and test the schema markup you produced. Finally, after all of your hard work, you can use the Search Console to see how well it is functioning. You might also:
Check its appearance.
Check to see if your pages produced rich snippets and gained clicks.
To begin, go to the performance area and select the search results option.
Then choose the search appearance tab
Wrapping up:
You should now have a better knowledge of schema markup and local SEO. Implementing schema markup for your webpage content is a strong local SEO tactic that allows you to get high SERP ranks. Using schema markup to structure your webpage content will allow you to reap the benefits of local SEO.
Benefiting from local SEO would be extremely difficult without schema. If you are having difficulty applying schema markup to your small company website, you can take assistance from the Internet scholars team.