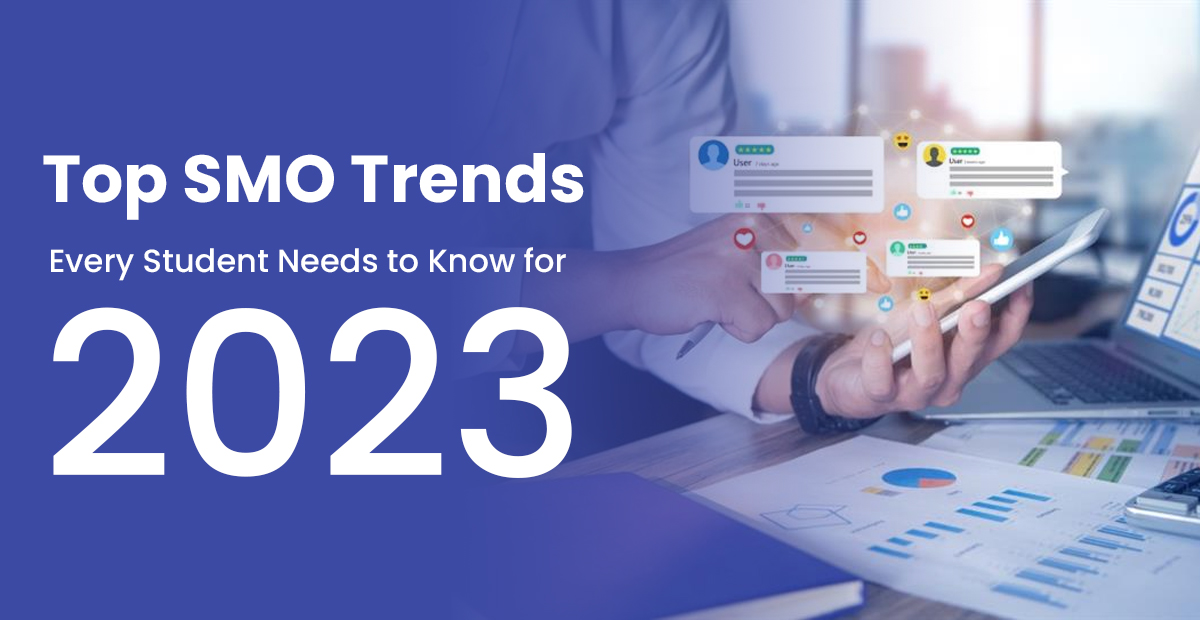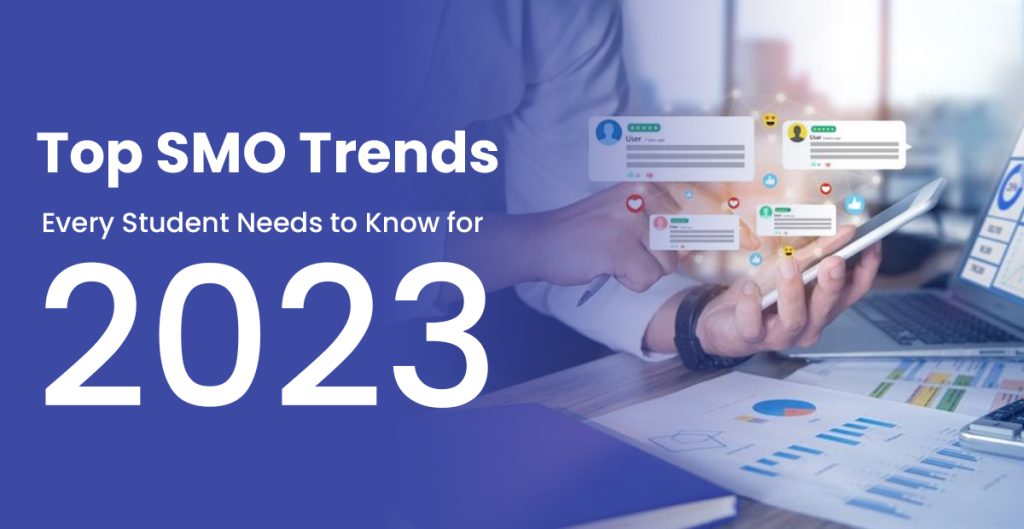 Top SMO Trends Every Student Needs to Know for 2023
Social Media Optimization (SMO) is a constantly changing landscape, and staying up-to-date on the latest trends is essential for any student looking to stay ahead of the game. As we look towards 2023, there are a variety of new trends emerging that every student should be aware of. In this blog post, we'll discuss the top SMO trends that every student needs to be aware of in order to stay ahead of the competition and maximize their success in the digital marketing world.
You will still have to make Reels & Shorts | SMO Trends
As we head into the new year of 2023, the popular trend of creating Reels and Shorts will not be going away any time soon. Reels and Shorts are short video clips that you create using video editing software and post on social media platforms such as Instagram and TikTok. For students looking to stay ahead of the curve in the world of Social Media Optimization (SMO), it is essential to know how to make these videos.
Reels and Shorts are a great way to engage with your audience, as they are visually stimulating and can help create an emotional connection. Additionally, these videos can help spread brand awareness and increase engagement for your posts. If you want to stay competitive in the SMO field, make sure you get creative with your Reels and Shorts! (SMO Trends 2023)
Related Topic: Is SMO Training Course Worth Investing
TikTok will take over the world
The social media app TikTok has quickly become one of the most popular platforms on the internet, with over 800 million users worldwide. It's a place where anyone can express themselves creatively and become a creator, sharing their videos and connecting with like-minded people. As it continues to grow in popularity, many experts predict that TikTok will take over the world.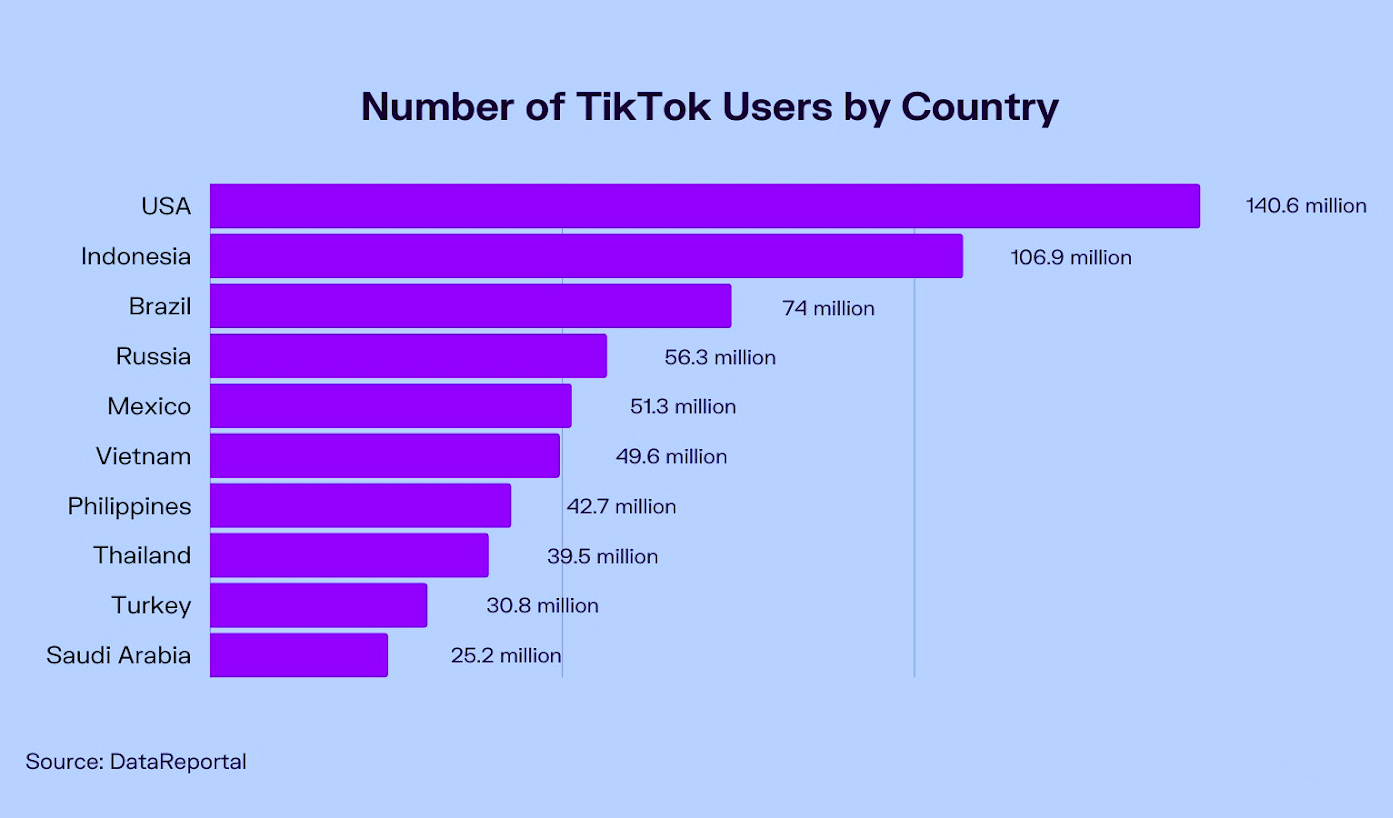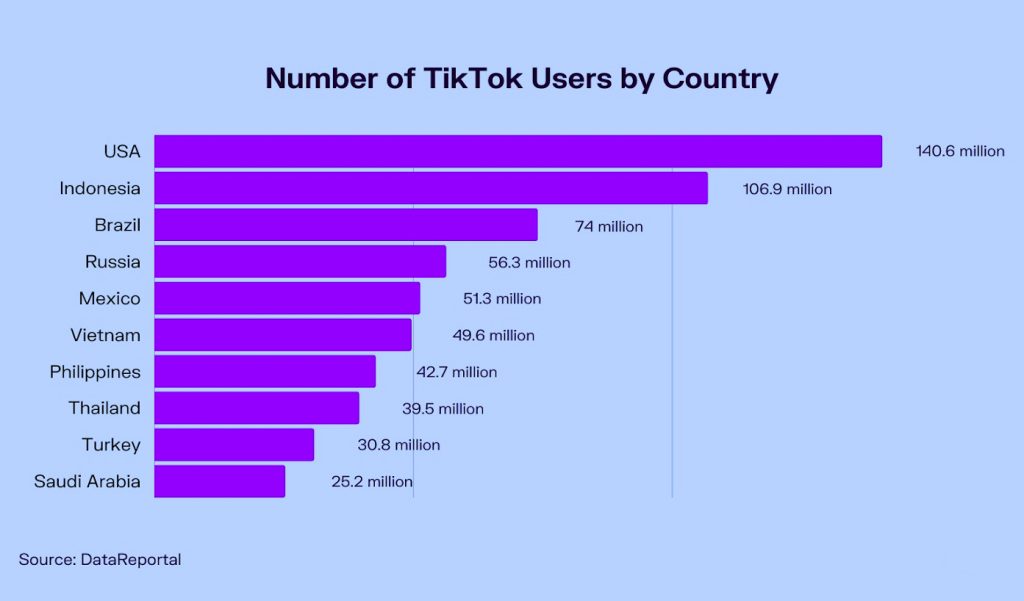 TikTok offers something unique to its users – a variety of entertaining and creative content that can be tailored to each user's interests. By creating short-form videos, users can showcase their creativity, engage with others, and enjoy watching the hilarious and creative videos from other users. It has opened up endless possibilities for content creation, from lip-sync videos to comedy skits and more.
The platform also offers various features such as the ability to follow, comment, and like other users' videos, create group chats and even host live streams. This has made it even easier for users to connect with each other and form relationships.
In addition to this, TikTok has also become a powerful marketing tool for businesses. Many companies are using it to advertise their products and services, reach out to potential customers, and build their brand awareness. With the rising popularity of the platform, more companies are likely to jump onboard and use it to their advantage in the coming years.
Therefore, it is safe to say that TikTok is here to stay and will continue to gain in popularity as time goes on. For students, this means they should be aware of the latest trends and features on the platform so they can stay ahead of the curve when it comes to using it for marketing purposes or simply expressing themselves creatively. (SMO Trends 2023)
Useful Social Media Tip: 10 Tips for Creating a Content Calendar
LinkedIn will be about much more than jobs
With over 690 million users, LinkedIn is the world's leading professional networking platform. In recent years, the platform has evolved to be much more than a job search tool. It is now being used as an effective marketing and branding tool for companies and professionals alike.
Organizations can now leverage LinkedIn to promote their content, post job openings, and network with industry leaders. For individuals, LinkedIn provides an opportunity to showcase their skills and highlight their experience for potential employers. It also allows people to connect with others in their fields, follow up on industry trends, and gain valuable career advice.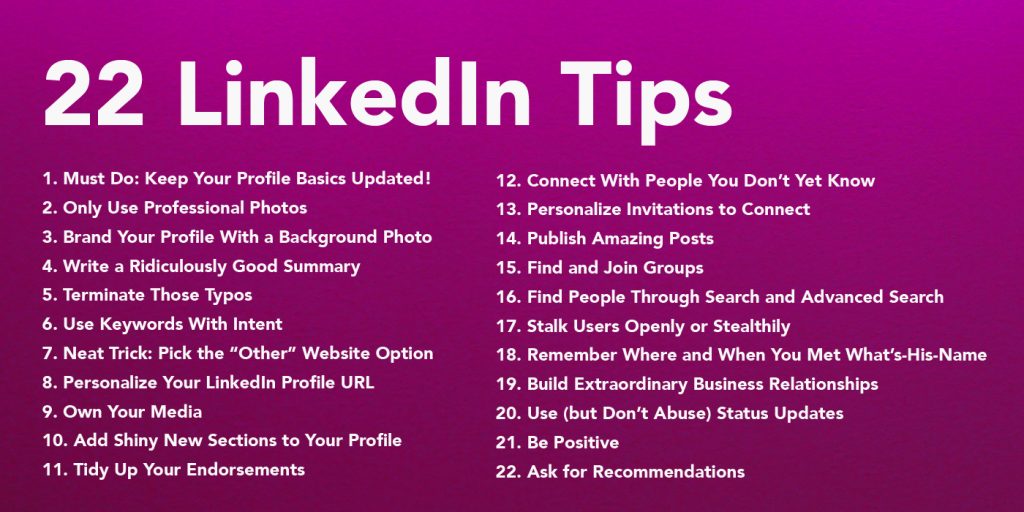 In the future, LinkedIn will continue to be an essential part of any successful marketing or career strategy. Companies will be able to build relationships with top talent and reach out to Potential Employees. Professionals will be able to engage with employers and easily find opportunities that match their interests and qualifications.
The platform will also become a powerful tool for sharing knowledge, connecting with influencers, and staying on top of industry trends. By leveraging the power of LinkedIn, professionals and organizations alike will be able to grow their networks, expand their reach, and benefit from the growing power of social media. (SMO Trends 2023)
Recommended: 10 Tips for Effective Podcast Marketing
Social SEO will replace hashtags
Hashtags have been an important part of social media marketing since they first appeared on Twitter in 2007. Over the years, hashtags have been used to create a more organized way to engage with people and content online, allowing for easier searchability and curation of content.
However, in 2021 and beyond, the use of hashtags is no longer enough to maximize organic reach. This is because as algorithms become more sophisticated and competition increases, content creators need to focus on more than just hashtags to remain competitive. This is where Social SEO comes into play.
Social SEO is a set of techniques and strategies that can help increase the visibility of a website or blog on social media. This includes optimizing content for search engines, building relationships with influencers, and utilizing analytics and data to inform marketing decisions. Social SEO uses a variety of tactics including optimizing content for keywords, creating high-quality content, engaging with users on social media, and creating backlinks from authoritative websites.
With social SEO, content can be optimized to be found not only by traditional search engine algorithms, but also by potential customers searching for related terms on social media networks. This can include Twitter, Instagram, YouTube, Pinterest and LinkedIn. By taking advantage of the potential of social SEO, brands can dramatically increase their organic reach and maximize their social media presence.
Hashtags may still have a role to play in helping people find content on certain networks like Instagram, but for most businesses and brands looking to maximize their reach and engagement on social media, investing in social SEO is the best way forward. (SMO Trends 2023)
The Impact of User-Generated Content
User-generated content (UGC) has been a major trend in social media marketing for some time now, and its impact on business is undeniable. With UGC, companies can get real-time feedback from customers and potential customers about their products and services. This type of content also helps businesses to build trust with their audiences and increase engagement rates.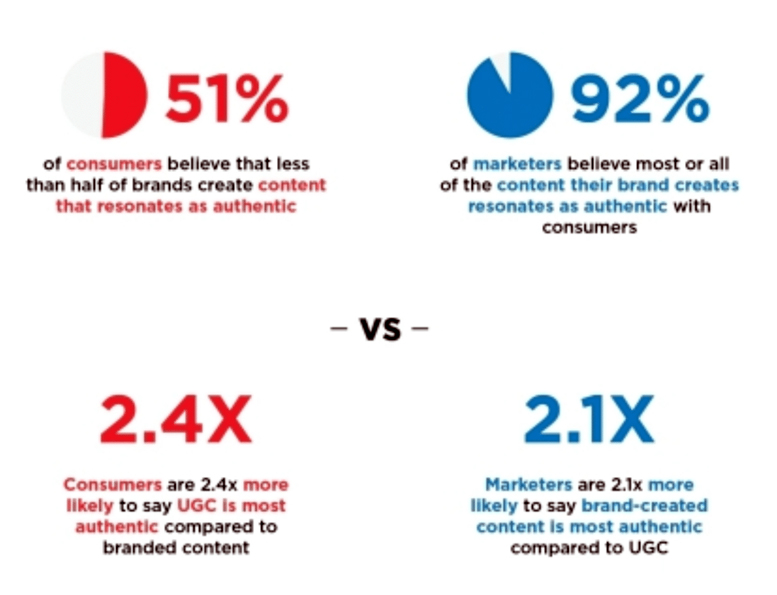 UGC can take many forms, from written reviews to video reviews, photographs, or even memes. Brands can use this type of content to showcase customer successes, create a more personal connection with their audience, and generate brand awareness. UGC can also be used as content to help improve search engine optimization (SEO) by increasing traffic to a website and providing valuable backlinks. (SMO Trends to use in 2023)
In order for businesses to make the most out of UGC, they must have a well-defined strategy in place. This includes creating a hashtag for your brand, actively engaging with users that post about your brand, and responding to any negative feedback in an appropriate manner. Companies should also use UGC as part of their advertising campaigns and social media campaigns in order to reach a wider audience and create further engagement.
UGC is here to stay, and it's become an increasingly important part of social media marketing. Businesses should make sure they have a clear strategy in place to leverage UGC and create engaging content that resonates with their target audiences.
The Rise of Influencer Marketing
In recent years, influencer marketing has become one of the most popular and effective ways for businesses to reach their target audiences. According to a survey conducted by Collective Bias, more than 40% of people trust influencers more than traditional celebrities, and 90% of surveyed consumers believe that influencer-made content is more genuine than traditional advertising.
For students looking to make an impact in the world of social media marketing, it's important to understand how influencers can be leveraged to drive ROI and build brand awareness. With over 900 million active users every month on Instagram, it's clear that influencers have the power to reach and engage with an audience like never before.
When it comes to leveraging influencers, it's important to find the right ones that match your brand's aesthetic, values and message. It's also important to ensure that you're partnering with authentic influencers who are passionate about your brand's mission. Additionally, it's important to measure the results of your campaigns in order to determine whether or not influencers are delivering desired results for your business.
Overall, influencer marketing is an effective way for brands to reach and engage with their target audiences on social media. In 2023, it is essential for students studying social media marketing to understand the importance of influencer marketing and how it can be used to drive ROI and build brand awareness. (SMO Trends for marketers)
Closed captioning will be the default on Social Video
In 2022, closed captioning became a must-have for video content. Social media platforms are taking this a step further and making closed captioning the default for all videos. This is a great way to ensure that everyone can watch your content and understand what's being said. Not only does this help people who are deaf or hard of hearing, but it also makes your content more accessible to those who speak other languages.
Closed captioning is becoming increasingly popular because it makes videos more engaging. The captions help keep people's attention while they're watching the video and make sure they don't miss any important information. This can be especially helpful on longer videos where viewers might lose interest halfway through if they can't see the captions.
If you want to take advantage of this trend, make sure you include closed captioning on all your social videos. You can easily find closed captioning services online that will provide you with a transcription of your video. Once you have the transcription, you can add the captions to your video yourself or outsource the task to a professional. Either way, closed captioning is essential for reaching new audiences and making sure everyone can access your content.
External Link: How to Create a Social Media Report
Conclusion
As technology advances, social media optimization (SMO) is becoming an increasingly important tool for any student. Keeping up with the latest trends and developments in this area can be a challenge, but understanding and applying the most relevant trends can be beneficial for students.
In 2023, students should consider making Reels and Shorts, adapting to TikTok's prevalence in the industry, expanding the usage of LinkedIn, utilizing social SEO strategies instead of hashtags, leveraging user-generated content and influencer marketing, and ensuring that closed captioning is used on social video. With these strategies, students can ensure that they are maximizing their potential on social media.