Internet Scholars is an award winning PPC Training Institute in Delhi that trains people how to master this complicated field. The PPC Course Training Institute in Delhi caters to all levels of expertise, from beginner to advanced, and offers a variety of courses with different durations.
Our instructors are experienced in their fields and are always happy to answer your questions so you can get the most out of your experience at our institute. In addition, we offer a practical course on search engine and social media ads which will allow you to take full advantage of powerful tools. Internet Scholars feels privileged of having the most advanced infra for a PPC Course Training.
PPC Course Training Institute in Delhi NCR
The courses are taught by certified trainers with years of experience, providing the most comprehensive understanding of the PPC Course. We also offer customized courses and interactive sessions to give students hands-on experience understanding how this form of advertising works. With our comprehensive curriculum, real-world case studies, and an array of learning tools, Internet Scholars provides a great value proposition for aspiring PPC professionals who wish to become certified professionals in this field. We provide personalized attention to each individual during the course, ensuring that all the participants understand entirely the concepts taught in the class. In short, we are a great option for excellent PPC training in Delhi-NCR.
Free SMO Course Training Session
Sign up Below, Limited Seats Available
About Course
SMO Course
Module
Process of search
How to fit an advertiser into the search process
Module 2 – Buying Funnel
Finding targeting users in funnel
Channels to leverage in buying funnel
Change in keywords in buying funnel
Different keywords types
Primary searcher identification
Syntactic match type vs Semantic match type
Use of syntactic match types & phrase match
Use of semantic match types
Search terms which triggers keywords
Function for negative keyword match types
Use of negative keywords
N-gram analysis
Website examination for keywords and ideas
Keyword ideas using analytics
Google Keyword Planner tool
Components of ad
Sending traffic
Benefits and features of ads
Call-to-Action
How to design ads to match buying cycle?
Dynamic customization of ads
B2B audience
Ensure complete ads
Ad testing types
Single ad group testing
Multi ad group testing
Testing metrics and data
Overview of ad extensions
Selecting the correct campaign type
Choose ad locations
Use of advanced
Courses Duration
Choose a Course and Get Started
PPC Course Fee and Duration

| | | | |
| --- | --- | --- | --- |
| Track | Regular Track | Weekend Track | Fast Track |
| Course Duration | 45 – 60 Days | 8 Weekends | 5 Days |
| Hours | 2 hours a day | 3 hours a day | 6+ hours a day |
| Training Mode | Live Classroom | Live Classroom | Live Classroom |
Internet Scholars is one of the best options around when it comes to choosing a place where you'll be able to find all the information and skills needed to become more successful within your own business or career. We are the best PPC Course Training institute in Delhi because we provide a number of benefits:
Course materials that are up to date with industry standards.
Industry relevant case studies and examples.
An experienced, friendly staff that will help you at every step.
Weekly meetings where students discuss challenges they have faced, as well as difficulties others have faced when completing this course and how they were able to overcome them.
We also offer refresher sessions after one year if you need a refresher before taking an exam or applying for a new job.
Book now and see why we're the best PPC Course Training Institute in Delhi!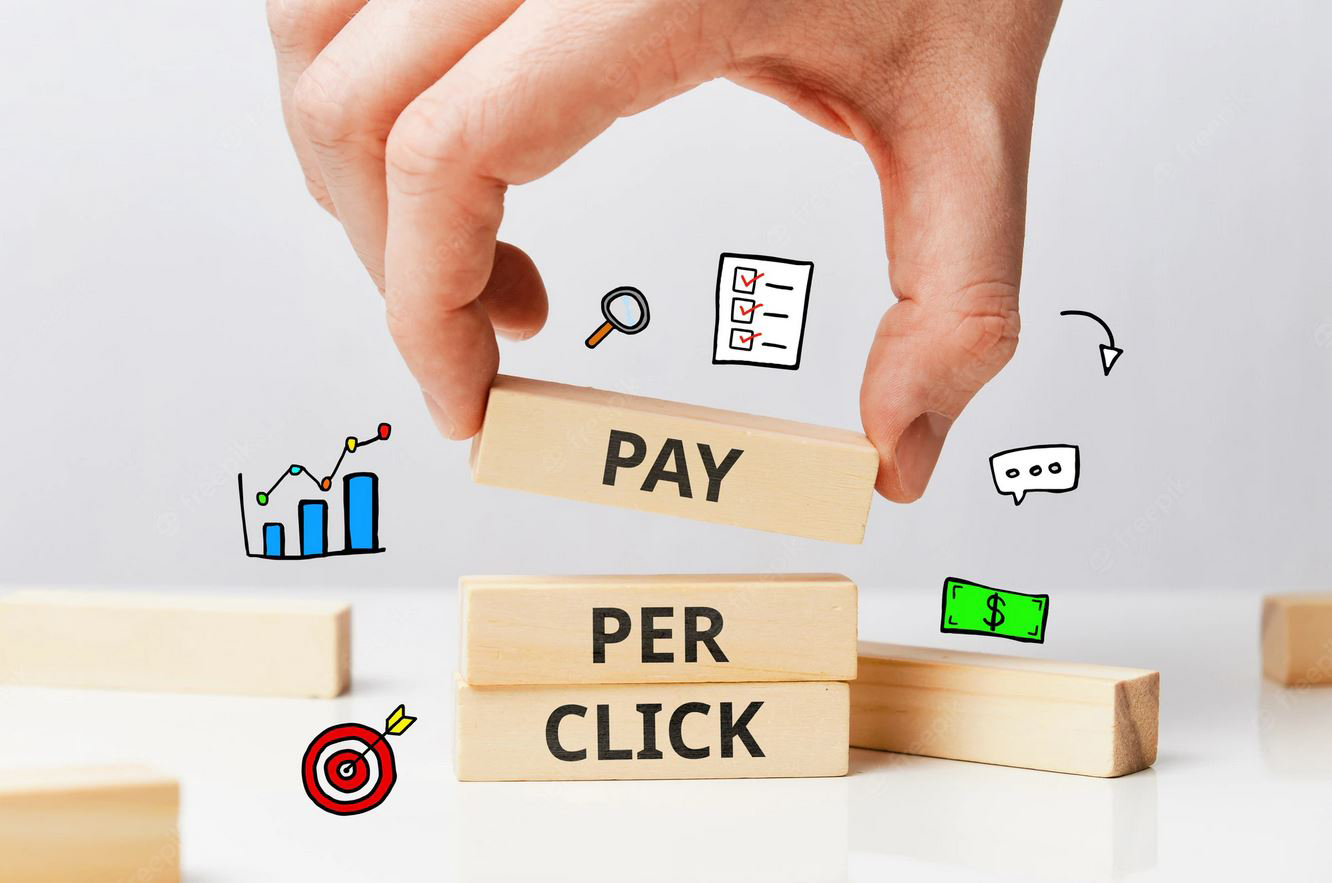 Basic Queries
Frequently Asked Questions
(FAQ)
Here are some of the most frequently asked questions we get from our students—and their answers! If you have more questions, ask us on PPC or reach out directly to talk to one of our friendly team members!
PPC stands for Pay-Per-Click. It is a cost-per-click advertising model used on the Internet. Essentially, it's an advertising technique that charges advertisers only when one of their ads are clicked. Advertisers bid on keywords that users use to search online, then users who click on those ads are taken to the advertiser's website and are charged a fee. PPC advertising also differs from other forms of online advertising because it requires multiple components such as keyword research, advertising creatives and effective landing pages in order to bring in traffic that converts into sales or leads.For example, if you're an advertiser looking to promote your new DVD release, then you would pay $2 every time someone clicks on your advertisement. The more people who click on your advertisement, the more money you'll spend. There are different types of AdWords campaigns that can be set up by researching and analyzing competitor keywords as well as assessing keyword traffic and competition level. However, this will depend on what type of products or services you are offering. There are different types of PPC like
Paid Search – Ads appear alongside relevant results based on the keywords they bid on. To see how well your paid search strategy is working, monitor performance metrics such as impressions and CTR (click through rate).
Paid Social – Many companies are now focusing more towards paid social media advertisements. Paid social media advertising delivers content to targeted audiences at specific times in order to increase customer engagement rates and customer acquisition rates.
The demand of PPC is increasing in the industry due to various reasons such as:
Increases brand awareness: when people see your ads they will become more familiar with your company and products;
Grows conversion rates: when people see your ads, they will be more likely to buy from you because they have been convinced that you provide what they need;
Provides inexpensive exposure: compared to other forms of advertising, PPC is inexpensive. Furthermore, it does not require a large investment upfront. As long as you have a website and an account set up with Google Adwords or Bing Ads then you can get started right away without any wait time or additional cost.
Instant Result: With PPC marketing, you do not need to wait weeks or months before seeing results. When someone clicks on your ad, they will be directed straight to your site where they can immediately make a purchase. You could get instant feedback on how effective your campaign is by monitoring the number of sales and number of leads generated through ads (called impressions).
Cost Effective: If you want potential customers to find out about your product but don't want to invest a lot of money into other methods like TV commercials or radio advertisements, then pay per click may just be the perfect solution for you.
Measurable & Trackable: Unlike traditional forms of advertisement which can be hard to track, PPC campaigns are easily measurable. You can track your progress with keywords, conversions and even ROI. All you need is a spreadsheet and some experience.
Easy Start Up: Unlike traditional types of advertising, there's no need for an initial investment since all you'll need is internet access and an account set up with Google Adwords or Bing Ads. Plus there's no waiting period required so you'll start seeing results instantly.
Works Well With Other Marketing Channels: While PPC works well on its own, it also works well with other channels like email marketing, search engine optimization and social media. The reason why this is possible is because these channels work together to reach different audiences. For example, if you want to increase the traffic to your blog posts then you might use social media whereas if you want to drive customers back to your website then you might use paid search ads instead. You never know when something else might work better so it's always good practice to experiment with multiple channels at once and see what gives the most successful
At this institute, you will learn how to build a successful PPC campaign. You will also learn how to track your progress, what tools to use and how to set up a budget. There are various modules, each of which is taught by expert industry leaders. With over 10 years of experience in the field, they have seen it all and can teach you everything you need to know ab
Internet Scholars is an industry leader when it comes to providing the best possible PPC Course training. Whether you are looking to develop your skills, or simply need a refresher, you will find all of this and more at Internet Scholars.With over 4+ years of experience, we have helped countless individuals in Delhi with their digital marketing needs. We offer courses that range from beginner level, to advanced levels on both online and offline marketing channels. Courses are designed by industry experts with real-world examples and hands-on learning opportunities. You can even have your own customized course if you want to learn about a specific topic in depth. If you're looking for professional development or just need help getting started with PPC marketing, then look no further than Internet Scholars
No minimum qualification is required to enroll in our program. Whether you're looking for a career change, want to make more money, or just want to gain an understanding of how online advertising and marketing works, this is the perfect place for you.
Yes, we do provide a certificate after completion of your course. The certificate is issued by our organization and is awarded to those who have undergone the training and have done the completion. We also offer a 100% money back guarantee* if you are not satisfied with our training.

Career Guidance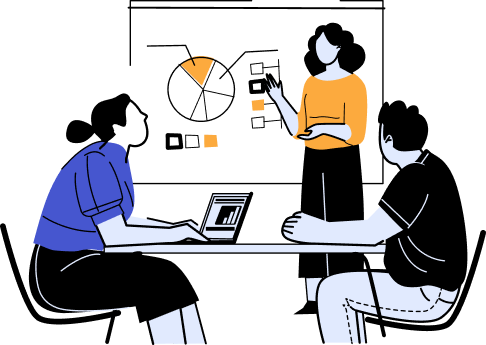 – Create an Impressive Resume
– Get Professional Assistance for Interviews
– Attend Mock-Up Interview Sessions
– Get Interviews & Get Hired
– Become a Part of Top Rated Organizations
FOR QUERIES, FEEDBACK OR ASSISTANCE
Contact Internet Scholars Learner Support
Best of support with us