Social Media Optimization (SMO) Training Institute
Our Social Media Optimization (SMO) Training Course helps you identify your business's best social media platforms and how to use them to get maximum leads and traffic strategically. It also covers how to build a community of followers so that you can better engage with them and convert prospects into customers.

Our Social Media Optimization training course is perfect for anyone who wants to learn unique and out-of-the-box SMO strategies and their implementations. With SMO Training Course, students learn how to overcome obstacles like outdated brand identities and social media fatigue to stay ahead of the competition. On top of that, we've hand-picked case studies and other informative examples from real businesses to give you practical exposure. We know that social media optimization is about more than just posting content over social media; it's about connecting with people with a personalized and relatable approach. Therefore We provide customized SMO courses based on your requirements and goals. Whether you plan to build an email list for your Sales campaign, market your brand, or grow your Social Media following—we've got you covered. At Internet Scholars, we believe in guiding students to help them achieve their goals through practical training at an affordable price. Our aim is to help you make your resume competitive as per the Industry.
Free SMO Course Training Session
Sign up Below, Limited Seats Available
About Course
SMO Course
Module
Introduction to Online Marketing
Types of Online Marketing
Introduction to Social MediaTypes of social media
Advantages of social media optimization processes and techniques
Facebook marketing introduction
Advantages of Facebook Marketing
What is Open Graph
Local business page creation
Fans page creation
Brand page creation
Organization page creation
Adding own logos and banners in Facebook
How to promote your Facebook page
Introduction to FBML
Advantages to FBML
Facebook optimization techniques
Creating Facebook Application
Linking with YouTube
Creating Events in Facebook
Dos & Don'ts on Facebook
What is TwitterWhy we use Twitter
Twitter Demographics
How to Setup a Twitter account
What is Twitter Lingo
What is Tweet for pay
Twitter Account PromotionTweeting (Responding to others, RT, HashTags, Direct Messages)
What is Twitiquette
Why use short url in Twitter
What is LinkedIn
LinkedIn advantages
LinkedIn Groups
LinkedIn events, messaging
Creating the right profile & settings
How to do link building in LinkedIn
Linkedin Company Pages
Youtube Video Optimization
Increase youtube views, Subscribers
Youtube Adsense Ads
Youtube Adwords
Dailymotion
Vimeo Videos
Metacafe
Google Videos
Digg
Delicious
StumbleUpon
Reddit
Fave It
E-buzz
Blogger.com
WordPress.com
webs.com
Webnode.com
Yola.com
Blink web
Clammo360.com
Adding titles to blogs
Adding keywords to blogs
adding the description to blogs
Building Backlinks from blogs
Promoting blogs ways
Yahoo groups
Google groups
Yahoo Q & A
Forum comments
Google forum
Flickr
Picasa Web
TinyPic
Slide Roll
Week Traffic Report
Monthly Traffic Report
User Engagement & Graph
Courses Duration
Choose a Course and Get Started
SMO Course Fee and Duration

| | | | |
| --- | --- | --- | --- |
| Track | Regular Track | Weekend Track | Fast Track |
| Course Duration | 45 – 60 Days | 8 Weekends | 5 Days |
| Hours | 2 hours a day | 3 hours a day | 6+ hours a day |
| Training Mode | Live Classroom | Live Classroom | Live Classroom |
We are a leading Social Media Optimization (SMO) training institute in Delhi, offering comprehensive SMO training to students who want to make a career in social media management. Here are some USPs that make us one of the leading SMO institutes in Delhi:
Our expert trainers have years of experience in the field and bring their expertise to you through our comprehensive curriculum and hands-on practical sessions.
We train students worldwide and help them get ahead of the curve in digital marketing.
What sets us apart is our focus on providing practical knowledge and tools that can be implemented immediately.
We also teach students how to find the best content and create engaging posts for different channels like Facebook, Twitter, LinkedIn, etc.
One of the most important features we teach is measuring ROI with analytics and Google Analytics, which will allow your company's social media activities to generate leads and increase sales.
The course also includes tools like Hootsuite, Buffer, etc., where students can experiment with these powerful platforms and see for themselves what they offer.
We are confident that once you sign up for our course, you'll realize your potential as an SMO Manager or Marketing Executive.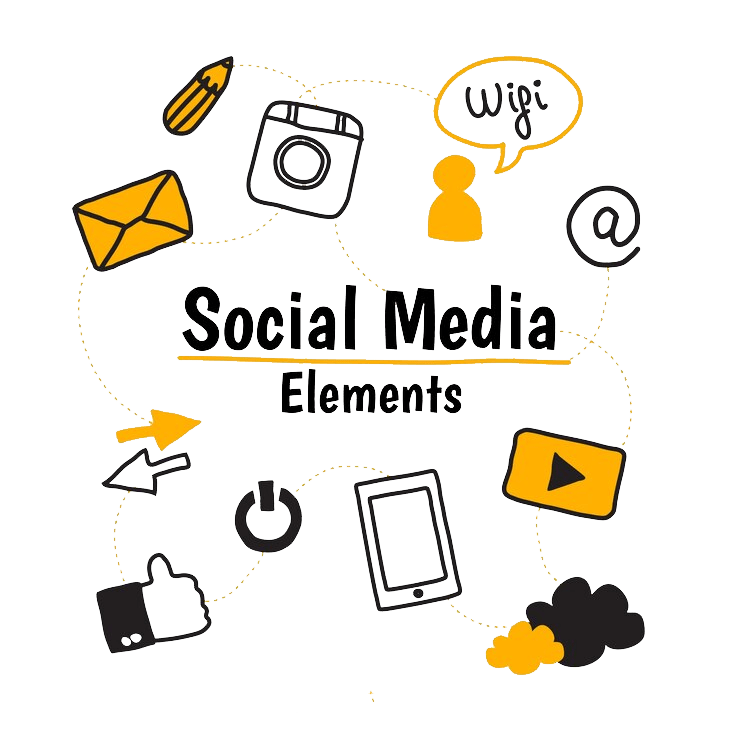 Basic Queries
Frequently Asked Questions
(FAQ)
Here are some of the most frequently asked questions we get from our customers—and their answers! If you have more questions, ask us on social media or reach out directly to talk to one of our friendly team members!
Internet Scholars is the leading institute for social media marketing training in India. We believe in educating students in the fundamentals of social media marketing and helping them gain the skills needed to succeed as digital marketers in today's digital age, where social media marketing has become an essential part of any company's marketing strategy. What sets us apart from other institutes are our innovative approaches, such as hands-on learning sessions, lectures from industry experts, practical assignments, and job assistance that helps build up your portfolio with high-value projects that you can put on your resume. Our wide range of courses includes Basic Digital Marketing Course to Advanced Social Media Marketing Course.
The social media marketing course at Internet Scholars helps students understand how to create and execute a social media strategy. The course covers the basics of social media platforms and advanced concepts like content curation, influencer marketing, and chatbots. Students will also learn how to manage online reputation through social listening and community management techniques. Students are given assignments to practice what they learn in class, building their confidence and experience with each task.
You can pay through all channels. We accept payment through all major cards, bank transfers, net banking, cheque, and DD.
Yes, social media optimization is beneficial to your website's ranking. It has been proven that higher rankings are attained in the Google search engine when a site is active on social media channels. Internet Scholars offers one of the most comprehensive courses on this subject matter, which will benefit your business. We offer a range of social media marketing services such as
Social Media Strategy Consultation
Social Media Campaign Management,
Lead Generation through Twitter
Facebook, Instagram, and LinkedIn
The minimum qualification required to enroll in the SMO training program is that you are passionate about social media and are eager to learn new skills. No previous knowledge of social media marketing is required, but you must be motivated and determined to succeed. You will receive support from our experienced trainer throughout the entire duration of your course.
Yes, we offer job assistance after the completion of the SMO course. We also have a dedicated placement wing and provide one-on-one support to each student to ensure they get the best opportunity.

Career Guidance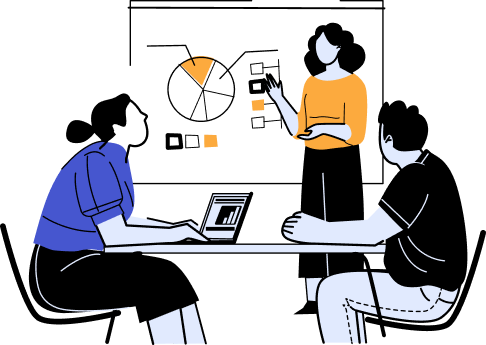 – Create an Impressive Resume
– Get Professional Assistance for Interviews
– Attend Mock-Up Interview Sessions
– Get Interviews & Get Hired
– Become a Part of Top Rated Organizations
FOR QUERIES, FEEDBACK OR ASSISTANCE
Contact Internet Scholars Learner Support
Best of support with us