Learn Web Designing Course
Internet Scholars, India's renowned web designer, and developer course training provider has designed an extensive training course for individuals who want to learn web design from the ground up. We have trained over thousands of students from all over India and have received rave reviews from students and the industry alike. If you want to learn from someone who knows the niche, you'll want to follow along with Internet Scholars as we share everything you need to know about web design. Whether you're looking for one-on-one instruction or want to train in a group environment, we've got what you need! Our instructors are knowledgeable, experienced professionals with backgrounds in both education and web design industry—and they're ready to help you reach your goals today! We understand that not everyone is at the same level when it comes to website designing so we make sure that all of our instructors are patient and understanding—no matter what level you're at! Also, if there's something specific that you want to learn but it's not on our curriculum then just let us know and we'll make sure we add it in for you.
Web Designing Course
Sign up Below, Limited Seats are Available
About Course
Web Designing Course
Training Module
Basics of HTML
Structure of HTML Page
Tags includes in HTML Page
What is – Script, Meta Tags, and Link
Table Properties, Div and Nested Div, Headings, and Text Tags
Anchor Tag and Hyperlinks
Ordered and Unordered List
Image, Iframe, Span, and Other Tags
Tags Required for Form Design and Tag Attributes
POST and GET Method
Text input, Fieldset, Legend, Hidden Textbox, and Text area
Checkbox and Radio Button
Dropdown, List, and optgroup
File Upload and Buttons
How to Design – Header, Footer, Slider, and Forms
What is CSS?
Types of CSS
Types of CSS Selectors?
Universal Selector
ID & Class Selector
Tag Selector and Group Selector
Sub & Child Selector
Attribute Selector
Group selector
Other CSS 2 Properties
Text & Background Properties
Model & DIV Properties
List Properties
Border and Table Properties
Position Properties – Fixed, Absolute, Relative and Static
CSS Menu & Form Designing
CSS2 Vs CSS3
Shadow Effect – Box and Text Shadow
first-child and last-child
first-line and first-letter
before and after
CSS 3 Advanced Selectors
CSS 3 Properties
Border Radius
Advanced Background Properties
Flex property
New Font properties
Opacity – RGBA
Gradients – Linear and Radial
Transition and Transform properties
Animation properties
Media Query
Introduction to JavaScript
Types of JavaScript
Variables and Functions in JS
Datatypes and Event Handing in JS
Operators and Mathematical functions in JS
Conditional and Loop Statements
Window Model
JS Popup Boxes
JS Events & Arrays
JS Object & Array
Form Validation
Plugin Customization
Client-Side Validation
Intro To Server-Side Scripting Languages (Dynamic Website)
How Client And Server Communicate With Each Other
Installation Of XAMPP/WAMP
PHP Scripting Fundamentals.
Advantages And Disadvantage Of PHP
Email Function
MySql Commands
Database Connection
How to Write Queries and Execute
Using GET and POST Methods
Building Forms
Single-Page Form Processing
Validating Form Values
Saving Form Data In Database
File Uploading
File Downloading
Mail Function(Text / HTML Mail)
$_GET
$_POST
$_REQUEST
$_FILES
$_COOKIE
$_SERVER
Intro To PHP Components & Settings
HTTP Headers & Output Buffering
Constant
Server Variables
Functions Of File Component
File Uploads & Downloads
Image Upload In Database
Intro To Mail Processing
How To Send Mail Using Feedback Form Or Quick Contact Form
Session & Cookie Management
PHP Functions For Managing Sessions.
Authentication In PHP.
Introduction to WordPress
Installation of WordPress application
Installing a theme
Using Dashboard and its components
Creating Pages
Setting Menu
Install plugin
Editing content
Customizing Techniques
Courses Duration
Choose a Course and Get Started
Web Designing Course Fee and Duration
Track
Regular Track
Weekend Track
Fast Track
Course Duration
45 – 60 Days
8 Weekends
5 Days
Hours
2 hours a day
3 hours a day
6+ hours a day
Training Mode
Live Classroom
Live Classroom
Live Classroom
When you come to Internet Scholars, you're not just getting training, you're getting the experience of over 10 years of working with top talent and some of the world's best companies.
Our training modules are designed by experts in the field with over 10 years of expertise.
We teach you about design theory so you'll be able to become more creative and innovative.
You'll also get training on HTML5, CSS3, JavaScript, and Photoshop- the core skills needed for developing web applications today.
You'll learn how to develop WordPress sites and learn how to use Bootstrap for building responsive websites.
With Bootstrap, you can create a website that works on any device (desktop or mobile) without having to worry about modifying your code for different screens.
In addition, our courses include two industry-recognized certification exams which will add a considerable amount of value to your resume when you pass them!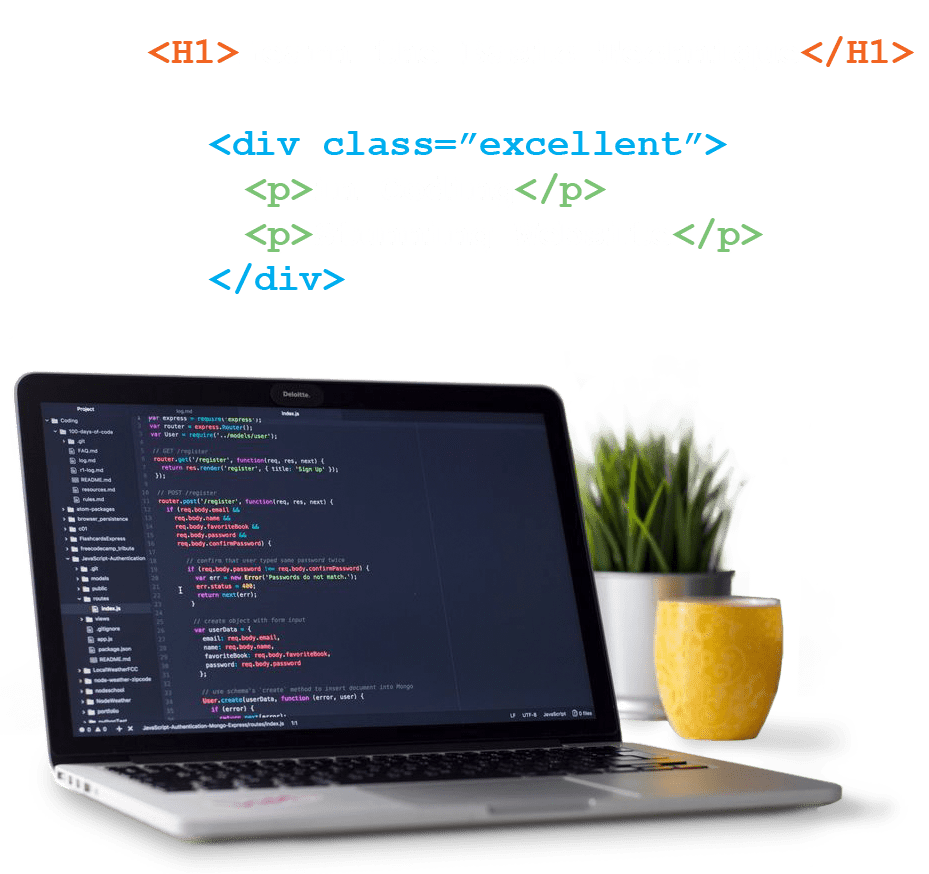 Basic Queries
Frequently Asked Questions
(FAQ)
Here are some of the most frequently asked questions we get from our students—and their answers! If you have more questions, ask us on social media or reach out directly to talk to one of our friendly coaches!
We've designed our course so you can go through at your own pace, and learn everything you need to know about web design. There are twelve modules in total, each of which will teach you more about a different aspect of web design. Plus, we have over three hours of video tutorials and downloadable resources for you to keep.
Internet Scholars's Web Design course is open to students with no prior knowledge of web design – all you need is an interest in learning! However, if you're interested in a career change or want some extra background knowledge before starting the course, we'd recommend taking our Web Designer Bootcamp first. It'll give you a foundation in how the web works, HTML and CSS basics, and design principles.
The course is available as offline classes as well as online videos that work on any device (including phones). You can also get PDFs for printing out notes when you're away from your laptop, HD screencasts with closed captions (for improved accessibility) and interactive quizzes that let you test what you've learned as soon as possible.
Yes! After finishing the course, you can take a final exam and receive your certificate of completion. We also offer professional web design courses that provide certification.
In case you miss a class, don't worry! We will arrange a new class for you. Just contact us and we will be happy to make it happen.

Career Guidance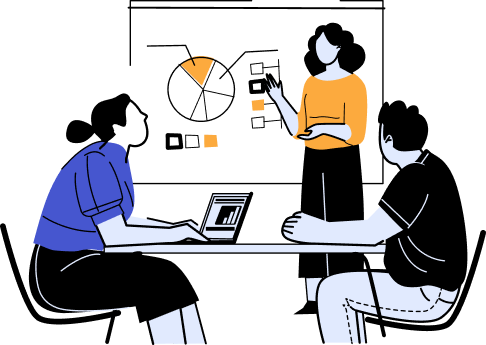 – Create an Impressive Resume
– Get Professional Assistance for Interviews
– Attend Mock-Up Interview Sessions
– Get Interviews & Get Hired
– Become a Part of Top Rated Organizations
FOR QUERIES, FEEDBACK OR ASSISTANCE
Contact Internet Scholars Learner Support
Best of support with us