Best Email Marketing Training Institute In Delhi-NCR
Are you searching for the best email marketing training institute in Delhi? Look no further! Discover the ultimate email marketing course at Internet Scholar, your go-to institute for top-notch training in Delhi! As a leading digital marketing training institute in Delhi, we're committed to assist students from all corners of India with the skills they need to not just survive, but thrive, in today's competitive environment. Buckle up, since our email marketing course isn't just any course but an all- encompassing guide that takes you from email broadcasting to bulk emailing, from opt-in strategies to crafting compelling campaigns that leave your audience in awe. Whether you want to become an email marketing guru or a pro at creating compelling email campaigns, our course is here to help you.

But what sets us apart? Our approach—yes, our approach covers everything – from the basics to advanced strategies, and our expertise – you'll learn directly from experienced professionals who are actively working in the digital marketing field. When you learn with us, you're learning from the best, staying updated with the latest industry trends. And the best part? Our fee structure is extremely reasonable. So whether you're planning to boost your career or start a new one altogether, we've got something for you!
Ready to Transform Your Career?
Sign up Below, Limited Seats Available
You will learn both the fundamentals as well as the advanced components of email marketing from our email marketing course. Our Email Marketing industry professionals keep themselves updated with the latest trends and are committed to sharpening their skills to give you the best learning experience. In simple words, we've got all the bases covered – from crafting emails that wow to managing email lists and diving into the techy stuff. Regardless of whether you're new to the field or already possess some experience, our courses will steer you towards Email Marketing success. Remember, Internet Scholar isn't just an institution; it's your launchpad to email marketing success. Don't hesitate – enroll now and become an email marketing master with us!
About Course
Explore What You'll Learn in
Our Email Marketing Course
Email Marketing Course Content: Unboxed
What is Email Marketing?
Benefits of using email as a marketing channel.
Setting goals and objectives for email marketing campaigns
Identifying target audience segments for personalized communication
Creating a compelling value proposition to encourage email sign-ups
Techniques for growing an engaged email subscriber list
Creating effective opt-in forms and lead magnets to capture email addresses
Segmentation strategies to deliver targeted and relevant content
Managing and maintaining a clean and healthy email list
Writing attention-grabbing subject lines and preheader text.
Designing visually appealing and mobile-responsive email templates.
Personalization techniques to enhance subscriber engagement.
Incorporating compelling call-to-actions (CTAs) for desired actions.
Introduction to email automation tools (e.g., Mailchimp, MailerLite)
Implementing automated email workflows for lead nurturing and customer onboarding
Setting up triggered email campaigns based on user behavior or specific events
A/B testing and optimizing email campaigns for higher conversions
Strategies for improving email deliverability and avoiding spam filters
Managing email frequency and optimizing send times for maximum engagement
Leveraging email marketing tools and platforms (MailChimp, MailerLite) for efficient campaign management
Key email marketing metrics to measure campaign success
Analyzing email open rates, click-through rates, conversion rates, and unsubscribe rates
Importance of data-driven decision-making in email marketing.
Exploring email marketing analytics.
Interpreting key performance indicators (KPIs) for email campaigns.
Creating comprehensive email marketing reports and dashboards.

Experienced Trainers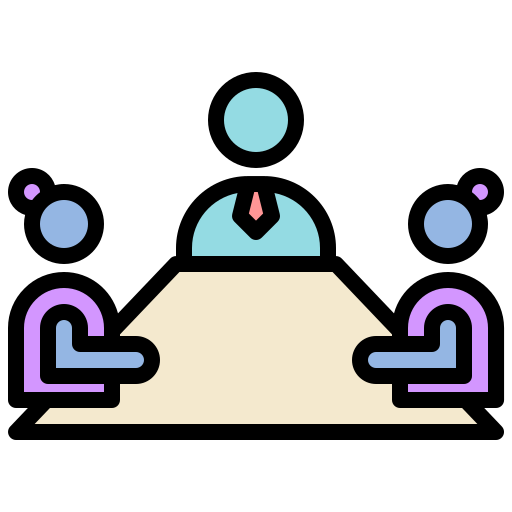 Insightful Sessions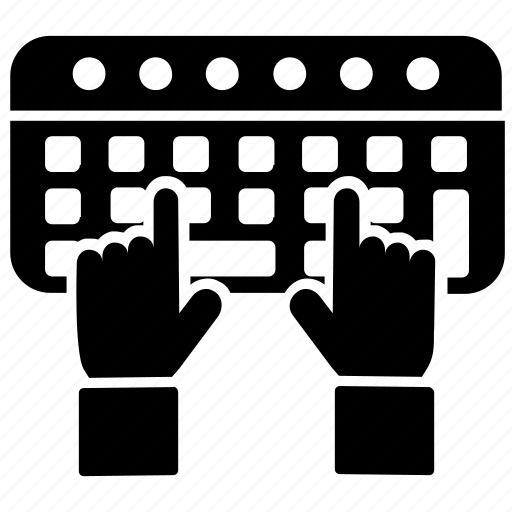 Hands-on Practice

Career Development

Industry Collaborations

All Under One Roof
Courses Duration
Choose a Course and Get Started
Email Marketing Fee and Duration

| | | | |
| --- | --- | --- | --- |
| Track | Regular Track | Weekend Track | Fast Track |
| Course Duration | 45 – 60 Days | 8 Weekends | 5 Days |
| Hours | 2 hours a day | 3 hours a day | 6+ hours a day |
| Training Mode | Live Classroom | Live Classroom | Live Classroom |
Why Choose Internet Scholars for Your
Email Marketing Journey?
Internet Scholars is the best institute for email marketing course in Delhi, NCR
When it comes to email marketing courses, look no further than Internet Scholars – the best email marketing training institute. Gain expertise in the best institute for email marketing course in Delhi, NCR. Our proven track record speaks volumes – a valid reason to pick us for mastering email marketing and beginning your career path towards success. Few of the other reasons to choose us include:
Experienced Instructors Experienced Email Marketing Instructors in Delhi-NCR with 5+ years of teaching excellence
Holistic Training Comprehensive training covering all areas of Email Marketing for maximum impact across platforms
Industry Insights Insightful sessions on Email Marketing trends and strategies by industry experts
Hands- On Experience Hands-on practice with cutting-edge Email Marketing tools, including Mail chimp, mailerlite, etc
Career Development Guidance in personality development and interview preparation for seamless job placement
Inspiring Atmosphere Modern, well-equipped classrooms offering a conducive learning atmosphere
Industry Collaborations Collaboration with accomplished Email Marketing professionals to enhance practical skills
Practical Focus Hands-on approach to learning Email Marketing, focusing on practical skills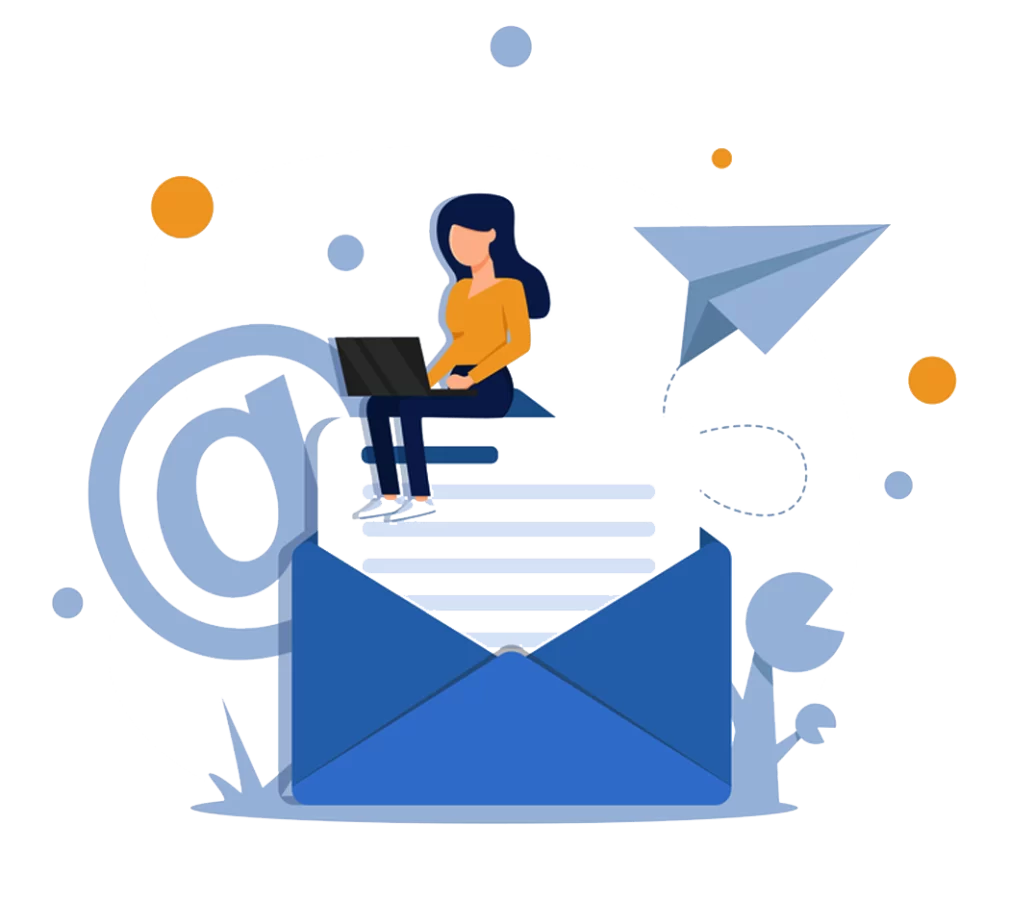 Frequently Asked Questions (FAQs)
GOT Questions?
We Have Answers!
Email marketing is a form of direct marketing where emails are used to showcase your company's products or services. It's a way to keep your clients in the loop about your latest offerings and promotions while also keeping them informed about your business in general. Plus, it helps maintain their interest between purchases.
You can consider the email marketing courses offered by Internet Scholars, the go-to institute for top-notch email marketing training in Delhi. If you want to understand in detail what this course is all about and the segments it covers, you can either visit our website or contact us directly. We will be happy to assist you with complete details or any other information.
Typically, it takes 4 months to a year to learn email marketing. However, several factors, like the duration of your learning, the overall time you invest in studying, and how fast you are able to understand the basic concepts, define the time it will take you to learn email marketing. In case you want to learn fast, you can take a crash course offered by Internet Scholars. They are regarded as the best email marketing training institute in Delhi, NCR.
If you are good at communication and have a basic knowledge of digital marketing, then you don't require any specific qualifications or degrees to pursue an email marketing course. However, if you want to grab a job in top MNCs or the marketing industry, then having a bachelor's degree in marketing or a related field is advantageous.
Email marketing is not as difficult as it seems if taught by experienced industry professionals working in similar domains. Industry experts make learning similar and also make you ready for all the challenges that you might encounter while applying email marketing strategies in real-time. At Internet Scholar, our expert professionals are ready to give you the best learning experience.

Career Guidance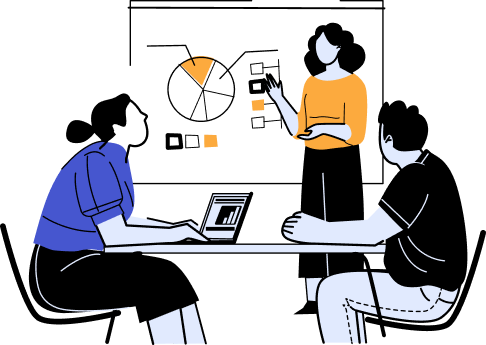 – Create an Impressive Resume
– Get Professional Assistance for Interviews
– Attend Mock-Up Interview Sessions
– Get Interviews & Get Hired
– Become a Part of Top Rated Organizations
FOR QUERIES, FEEDBACK OR ASSISTANCE
Contact Internet Scholars Learner Support
Best of support with us