Advanced Photoshop Course Training
Photo editing is a skill that will always be in demand
Photo editing is a skill that will always be in demand. The world is full of images and most of them are not perfect. This means that there will always be a need for skilled photo editors to fix or enhance photos. If you are interested in learning how to use Photoshop, one way to get started is by enrolling in one of the many courses offered by Internet Scholars.

Whether you want to learn photo retouching, image manipulation, photo compositing or graphic design; we have the course for you. Our courses are all taught by professional industry experts who know what it takes to help our students become successful professionals. In addition, all of our classes can be taken online which makes it possible for people who live outside of major cities to participate. After our training course, you'll be able to quickly create amazing graphics for your or your client's website, social media posts, or even brochures and mailers.
PhotoShop Course Training Session
Sign up Below, Limited Seats are Available
About Course
PhotoShop Training
Modules
Open Adobe Photoshop les.
Select and use some of the tools in the toolbox.
Set options for a selected tool using the tool options bar.
Use various methods of zooming in and out on an image.
Select, rearrange, and use palettes.
Undo actions to correct mistakes or to make different choices.
Customize the workspace.
Organize artwork on layers.
Create, view, hide, and select layers.
Rearrange layers to change the stacking order of artwork in the image.
Make specific areas of an image active using various tools.
Reposition a selection marquee.
Move and duplicate the contents of a selection.
Use keyboard-mouse combinations that save time and hand motions.
Deselect a selection.
Constrain the movement of a selected area.
Adjust the position of a selected area using the arrow keys.
Add to and subtract from a selection.
Rotate a selection.
Use multiple selection tools to make a complex selection.
Erase pixels within a selection.
Link layers to work on them simultaneously.
Applying the brushes
Brush size, hardness, opacity, ow, smoothing
Pencil tool, color replacement and mixer brush
Apply blending modes to layers.
working with edit menu options
Use the Clone Stamp tool to eliminate an unwanted part of an image.
Use the Spot Healing Brush tool to repair part of an image.
Use the Healing Brush and Patch tools to blend in corrections.
Make corrections on a duplicate layer and adjust it for a natural look.
Backtrack within your work session using the History palette.
Use the History brush to partially restore an image to a previous state.
Use guides to position text in a composition.
Make a clipping mask from type.
Merge type with other layers.
Use layer styles with text.
Preview typefaces interactively to choose them for a composition.
Control type and positioning using advanced type palette features.
Warp a layer around a 3D object.
Type menu options
Creating a Path with the Pen Tool, Pen tool options
Drawing curves, Working with the Paths Palette
Creating a path, Saving a work path
Deleting, duplicating, and renaming a path
Stroking a path
Filling a path
Loading Paths as Selections
Turning a Selection into a Path, Editing Paths
Differentiate between bitmap and vector graphics.
Draw straight and curved paths using the Pen tool.
Convert a path to a selection, and convert a selection to a path.
Save paths.
Draw and edit layer shapes.
Draw custom layer shapes.
Import and edit a Smart Object from Adobe Illustrator.
Applying Layer style on any object
Add text and layer effects to a layer
Denying a new layer style
Applying layer style to another layer
Creating 3d effect by using layer style
Difference Between Vector images, Raster images
Understand image resolution and size.
Resolution, pixels and Bit Depth
Resampling Images
Changing the Canvas Size, Cropping an Image
Straighten and crop an image
Choosing Color Modes and File Formats
Image menu options
How to use Histogram
Adjust the tonal range of an image.
Remove a color cast from an image using Auto Color correction.
Adjust the saturation and brightness of isolated areas of an image using the Sponge and Dodge tools.
Apply the Unsharp Mask filter to finish the photo-retouching process.
Rene a selection using a quick mask.
Save a selection as a channel mask.
View a mask using the Channels palette.
Apply liters, effects, and blend modes to a mask.
Create a layer mask./ Move an image within a mask.
Paint in a mask to modify a selection.
Make an intricate selection using the Extract feature.
Create and use a gradient mask.
Isolate a channel to make specific image corrections.
Create a high-quality grayscale image by mixing channels.
Layer menu options
Automate: Batch,
PDF presentation,
Contact Sheet-2
Picture Package,
Photomerge,
Web PhotoGallery
Scripts:
Image Processor, Export Layers to le, Load Files into
File menu options
Brush/Show your Actions
Dressing Up Images with Layer Styles
Playing with Opacity and Blend Modes
Smart Sharpen
Blurring images or selections
Using the Lens Correction filter
Cleaning up with Reduce Noise
Smart Filters: Your Creative Insurance Policy
Getting Creative with the Filter Gallery
Push, Pull, and Twist with Liquify
Filter menu options
Working with 3D
Working with GIF Animation
Dene RGB, grayscale, and CMYK color spaces for displaying, editing, and printing images.
Specifying Color-Management Settings .
Prepare an image for printing on a PostScript CMYK printer.
Proof an image for printing.
Identify out- of- Gamut colors.
Understand how images are prepared for printing on presses
Courses Duration
Choose a Course and Get Started
Photoshop Course Fee and Duration
Track
Regular Track
Weekend Track
Fast Track
Course Duration
45 – 60 Days
8 Weekends
5 Days
Hours
2 hours a day
3 hours a day
6+ hours a day
Training Mode
Live Classroom
Live Classroom
Live Classroom
Internet Scholars' courses are designed to improve your capabilities as an artist and designer. From the basics of drawing and painting techniques, to how to create vector graphics, you'll be able to build on your skillset and bring your ideas to life. Get ahead with a course today!
All of our courses are self-paced, so you don't need to worry about losing points if any work intervenes in a way that you can't take your lessons as planned.
We also offer a variety of options for different skill levels and interests – meaning there's something for everyone!
All of our courses come with personal help to answer any questions and guide students through the learning process at their own pace.
Our course fees is highly affordable
Our courses are designed for beginners and professionals alike, so you can learn at your own pace.
You'll gain real-world experience by completing a personal project and client work.
We offer two ways to learn: in person and online (with video lessons).
We're flexible – we can train you onsite or remotely.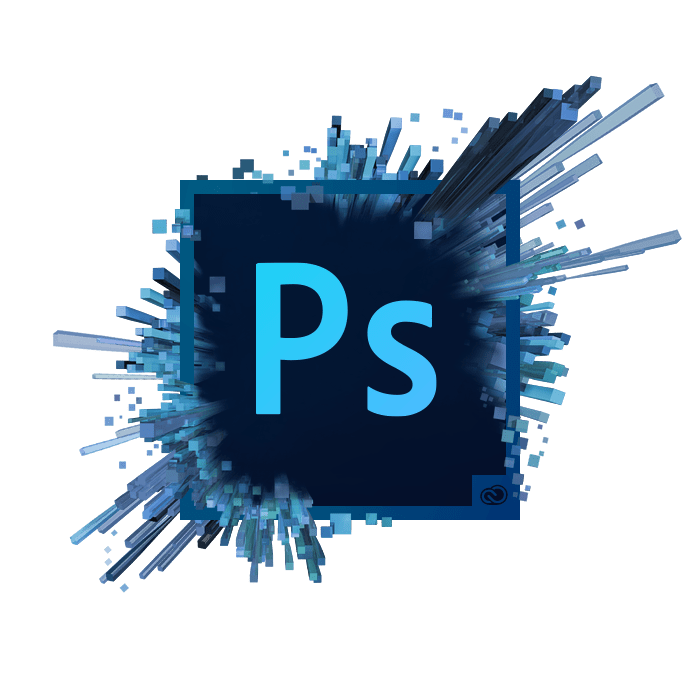 Basic Queries
Frequently Asked Questions
(FAQ)
Here are some of the most frequently asked questions we get from our students—and their answers! If you have more questions, ask us on social media or reach out directly to talk to one of our friendly coach!
Photoshop training courses are a great way to get ahead in your career. They can teach you all the essentials of photo editing and manipulation, which will help you make better work, faster. Plus, they're easy to do online, so you can learn at your own pace.
There's a little bit of everything in our courses: color correction, perspective corrections, creating textures for 3D models and the list goes on! You'll be surprised by what you can do by yourself just using Photoshop. The best part is that our professional trainers will guide you through every step of the process with concise explanations and helpful illustrations. Check out one of our free previews today!
We offer three levels of classes: beginner, intermediate, and advanced. The class times for each level vary, so be sure to check the link to our website for more details.
Simply head over to our website and register your details, then choose the course you want to take. You will then be emailed a link to click on in order to go through the enrolment process and secure your place on a course.
It depends on what level you're starting at and what your goals are. We recommend looking through all of the courses we offer before deciding which one is right for you. We also offer online support for students who want extra help outside of class time so they can complete their coursework efficiently and effectively.
Yes! All of our courses are professionally taught by qualified teachers who will pass on all their tips and tricks they have learned over years of experience and work within their industry.

Career Guidance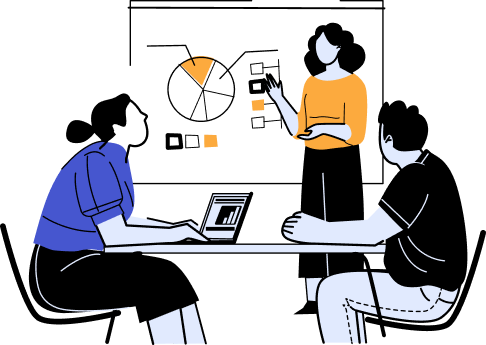 – Create an Impressive Resume
– Get Professional Assistance for Interviews
– Attend Mock-Up Interview Sessions
– Get Interviews & Get Hired
– Become a Part of Top Rated Organizations
FOR QUERIES, FEEDBACK OR ASSISTANCE
Contact Internet Scholars Learner Support
Best of support with us