WordPress Course Training
A good WordPress training course will help you get the most out of the software and ensure you use it to its full potential. Internet Scholars, one of the most respected WordPress training institutes in Delhi, NCR offers a complete guide to getting started, using themes and plugins, creating your websites from scratch, and maintaining everything once it's up and running. Regardless of your level of experience with WordPress or other CMSs, this course will teach you the basics you need to succeed, such as how to sign up and install WordPress, how to use the admin interface, how to publish content, how to add images and video, and much more!
Internet Scholars provides the top notch Trainers for the best quality training to their students. We are equipped with state-of-the-art training facilities that ensure more practical knowledge for our students. After completion of the course, you do get a certificate from us! We cover major WordPress aspects in our WordPress Course Training, starting from WP installation and Setup, Adding Plugins, Plugins update, Hosting Setup and Mobile Responsiveness.
Unlike other Institutes we do not just limit our Students to the Basics of WordPress but we're always willing to help them with Advanced level WordPress technical Queries. Such as Installation of SSL Certificates, Redirection related errors, WooCommerce setup related issues. In addition to helping them utilize the best available Speed Booster Plugins for optimizing their websites' Performance. Thus, ensuring that our students have all the solutions if they are ever stuck in such situations.
Register for a Free Training Session
Sign up Below, Limited Seats are Available
Introduction of WordPress
Comparison to other CMS ( Drupal, Joomla, Magento )
Features of WordPress
WordPress 4 installation
Permalinks for WordPress clean URL
Creating simple content: Page and Post
Concept of Post Type And Taxonomy
Theme files introduction
Template tags and Page Template
Creating custom widgets area
Shortcode
WordPress database tables introduction
Creating Custom Post Type 'products' and Taxonomy 'product category'
Using WP Loops to show latest products
Preparing our HTML template
Creating new theme folder
Creating index.php file
Creating internal pages page.php,single.php
Widget area theming
Finalizing our new theme
Creating Theme Options
HOOKS ( action and filter )
Plugin development, creating a custom table on plugin activation
Create admin menu
Using WordPress database connection object : wpdb
Creating add page to insert data on custom table
Upload image wordpress way
Creating list page to display records from our new database table
Widget development
Create widget to Show our tables's data as widget on frontend
Using Jquery,Ajax with WordPress
Create ajax based category – post lisitng
Creating custom post type 'news' and taxonomy 'news category'
Create custom menu of 'category menu'
Create widget to show latest news on left sidebar
Create 4 boxes on home page to show latest news heading of any 4 category
Create a page taxonomy-.php to handle second screen
Create single-.php to handle news details page
Using wp poll plugin to show poll widget
Pagination on second screen ( news listing page )
Social media share icons on news details page
using Disqus comment plugin
'Contact form 7' to create contact form
'Display Widgets' to hide widgets on specified pages
'All in one SEO plugin' for WordPress SEO
Moving WordPress from Localhost to Live Server
The white screen of death.
400 errors
Internal server error
Memory limit error
Error establishing database connection
Exceeded maximum upload file size
Maximum execution time exceeded
Connection timed out
Courses Duration
Choose a Course and Get Started
WordPress Course Fee and Duration

| | | | |
| --- | --- | --- | --- |
| Track | Regular Track | Weekend Track | Fast Track |
| Course Duration | 45 – 60 Days | 8 Weekends | 5 Days |
| Hours | 2 hours a day | 3 hours a day | 6+ hours a day |
| Training Mode | Live Classroom | Live Classroom | Live Classroom |
Why Choose
Us?
Internet Scholars' WordPress training course is the perfect way to start your journey as a WordPress user.
Our course will teach you how to use this powerful CMS and make it work for your business needs.
We've covered you with step-by-step tutorials, quizzes, videos, and more!
Our one-on-one training classes are precisely what you need if you're looking for something a little more hands-on.
All our courses can be taken from anywhere in the world at any time with an internet connection.
We offer our services at an affordable price, unlike other providers who charge more than what you would pay here.
Our team of experts is always available to help you with any queries or concerns, and they even provide free consulting sessions where we can discuss the different options for launching your website.
We also provide additional services such as domain name registration, hosting space, etc., which make it easier for you to get started.
Our customer support staff is ready 24/7 to answer any questions that you might have about setting up your blog or website.
So don't wait around. With the Internet Scholars' training program, take advantage of all WordPress offers today!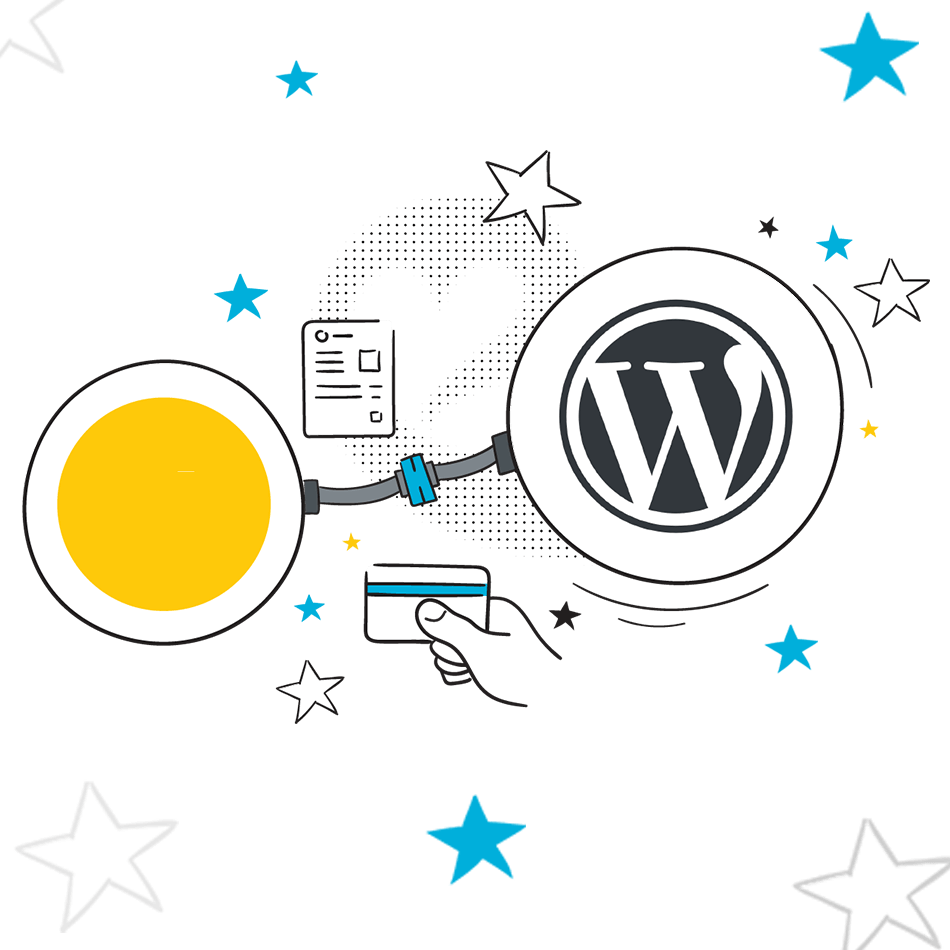 Basic Queries
Frequently Asked Questions
(FAQs)
Here are some of the most frequently asked questions we get from our students—and their answers! If you have more questions, ask us on social media or reach out directly to talk to one of our friendly coaches!
The world of blogging has grown tremendously, and WordPress is the most popular blogging platform. If you're new to this space, WordPress is an open-source content management system that lets you get your blog up and running in minutes. In today's business world, WordPress is the most popular CMS. It has a user-friendly interface and powerful features. To make your website successful, you need to invest in WordPress training. Internet Scholars offers a variety of courses for all levels of users. Internet Scholars' WordPress training course covers a range of topics for beginners and advanced users who want to move their site up in the search engine rankings. Learn how to create a blog post, add pages, menus, widgets, or easily customize themes. Even if you've never coded before – our expert instructors will have you creating awesome websites in no time! This course will teach you everything from setting up your first blog, understanding different types of templates, designing a template from scratch, customizing the look of your blog, adding content and images, promoting your posts on social media channels like Facebook or Twitter, etc.
The Internet Scholars WordPress training course is designed for beginners but is also suitable for intermediate-level users. The course starts with the basics of creating a blog and goes to more advanced topics such as SEO and mobile responsiveness. It includes tips on publishing content and multimedia posts, using themes, and creating custom post types. It even covers troubleshooting plugins and some basic HTML/CSS skills in case you want to design your piece from scratch. The instructor has been blogging since 2006, so they are very knowledgeable about the topic. They've made sure to include clear step-by-step instructions that will make following along easy for any level of experience.
Internet Scholars' WordPress Training Course is for anyone who wants the know-how and training to use WordPress. It's ideal for bloggers, small business owners, web designers, and social media managers. Internet Scholars has trained over a million people in one year with this course – so you're in good hands.
WordPress is a leading CMS. It powers more than 60 million websites, including some of the most popular sites in the world, like The New Yorker and General Electric. WordPress is used by 27% of all new websites. With that kind of number, it's essential to know how to use it!
This course is available in various formats, including a live classroom experience and online training. To enroll in this course, you can register on our website. A prerequisite for taking this course is that you must be at least 18 years old and should have basic knowledge of using a computer and navigating the Internet.
Internet Scholars offers WordPress training courses that will improve your skills. Whether new or experienced in WordPress, these courses are a great way to learn everything you need about the platform! The classes are taught by experts who have been using WordPress for years. They will help you become knowledgeable about all the essential features and functions of WordPress so that you can create your own website.
No. There are no qualifications needed to enroll in one of these courses. Anyone can attend and enjoy the training provided by this company.

Career Guidance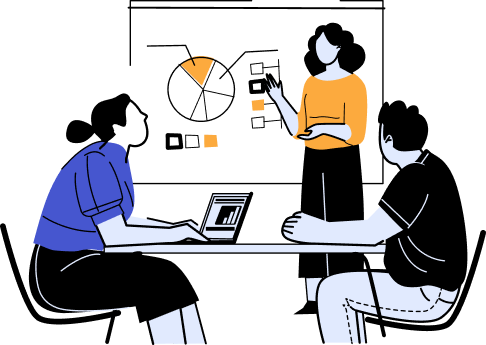 – Create an Impressive Resume
– Get Professional Assistance for Interviews
– Attend Mock-Up Interview Sessions
– Get Interviews & Get Hired
– Become a Part of Top Rated Organizations
FOR QUERIES, FEEDBACK OR ASSISTANCE
Contact Internet Scholars Learner Support
Best of support with us