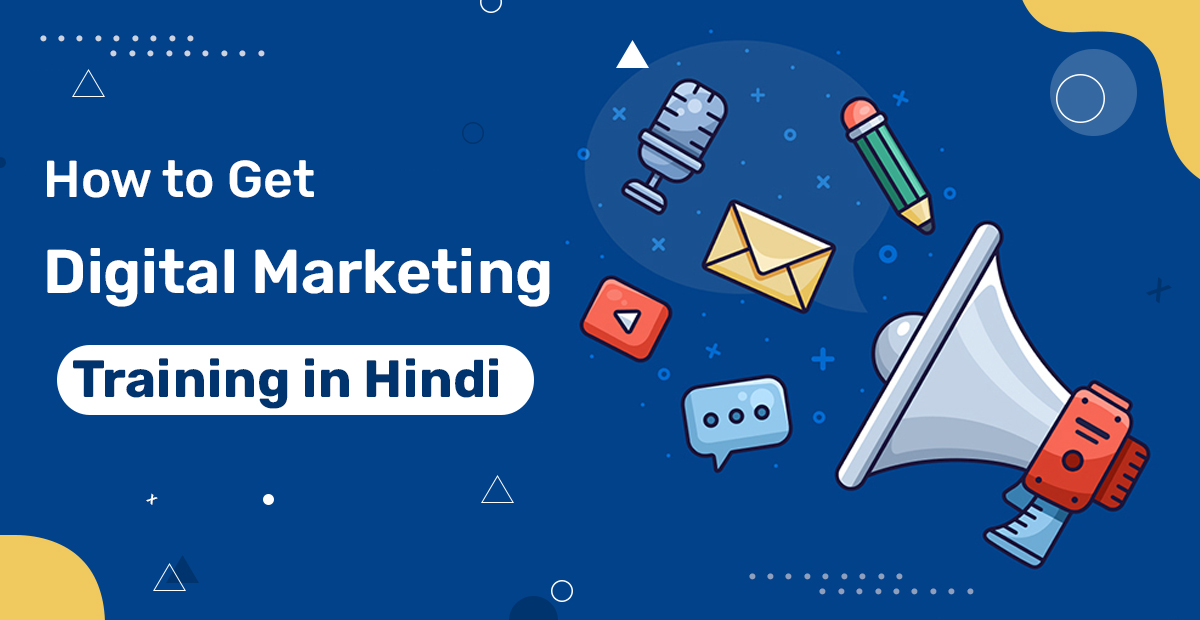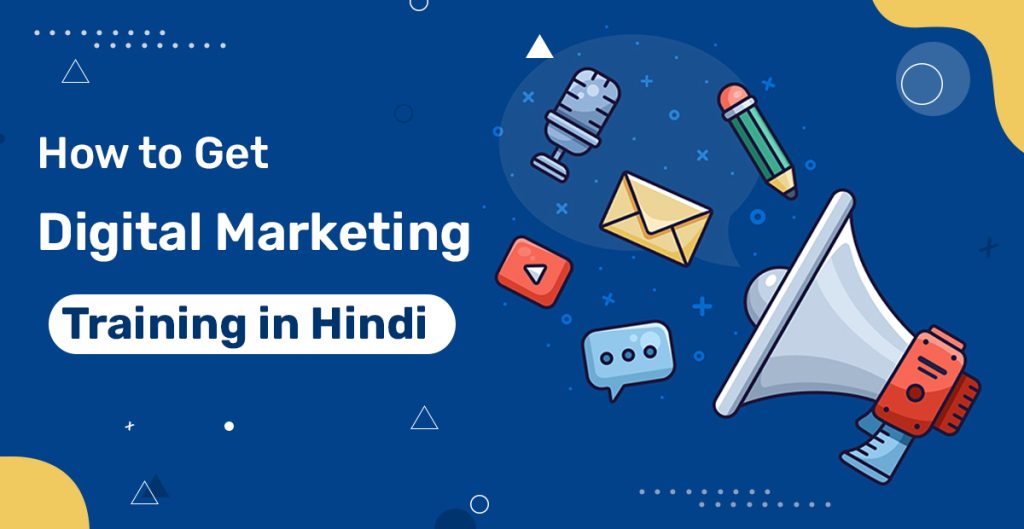 How to Get Digital Marketing Training in Hindi
Interested in learning digital marketing course in Hindi? You have come to the right spot!
Digital marketing is currently creating trends in the business sector as marketing methods have shifted online in the current digital era. People are motivated to study it since almost all businesses and brands have adapted to it and enhanced their brand worth. One of the industries in today's world with the quickest growth is digital marketing.
If you want to excel in this field, there are courses available in Hindi to assist you learning the quickly expanding field of digital marketing. These courses have several modules that will help you cover all aspects of topics.
There are several online courses accessible if you want to flourish in this sector, but choosing the ideal one is critical. Continue reading if you're in Delhi and want to know your best alternatives. But let's first comprehend: Digital marketing: What is it?
Also See: 12 Best Job Oriented Courses after Graduation
What is Digital Marketing?
The process of advertising products and services via Internet and other online-based digital platforms, such as desktop computers, mobile phones, and other digital media platforms, is known as digital marketing. It is a subset of Marketing.
Also Read: Top 5 Digital Marketing Training Institutes in East Delhi
Why Choose Hindi for Digital Marketing Training?
It is simpler to grasp and retain difficult digital marketing concepts when they are taught in the learner's native language. Apart from that, learning digital marketing in Hindi may enhance your confidence and provide you a competitive advantage.
Key Features of Digital Marketing Course in Hindi
Learners will learn about the volumes, traffic, and rank optimization utilizing strategies from the top digital marketing course in Hindi.
Learners are taught about the elements that improve conversion through on-page, off-page, and social media analyses and techniques in the syllabus for a digital marketing course in Hindi.
As a career that is expanding, digital marketing will soon be referred to as marketing, and there will be a ton of chances where certifications will be the primary means of difference.
After enrolling in the Hindi digital marketing course, you immediately get access to the course materials and instructors.
The learners' expertise in digital marketing will be developed via real-world projects and case studies.
A digital marketing certification course in India can help you grasp analytics and how to use structured data to make smart business decisions.
Recommended: Does Digital Marketing Course offer a Job Guarantee
Who can do digital marketing Course in Hindi?
Anyone interested in digital marketing and comfortable with the Hindi language can benefit from digital marketing training in Hindi. This includes:
Students: Ideal for marketing and business students.
Entrepreneurs: Useful for business owners.
Professionals: Helps marketers and business professionals adapt.
Content Creators: Amplifies online presence.
Freelancers: Expands service offerings for freelancers.
Finding the Right Digital Marketing Courses in Hindi
To understand the fundamentals of digital marketing, you may either enroll in online classes or spend time at digital marketing training facilities. However, you might benefit from both places for better learning. Delhi will be the greatest spot to study digital marketing principles if you are location-specific in your learning. The hub of education, Delhi, houses training facilities of every kind. (Study Digital Marketing Course in Hindi)
The key benefit of Delhi is that digital marketing courses are available at the most affordable costs in comparison to other locations. Have you heard about Internet Scholars, Delhi? They teach their students on real-world projects and provide them thorough practice, all for a very affordable price.
Always keep in mind that practicing on a genuine platform is the most crucial aspect of digital marketing. The best institute is one that provides extensive experience with real-world project training in Hindi.
Editor's Pick: 7 High Salary Courses in India after 12th Commerce
Crafting Your Learning Path
Choosing an institute to study digital marketing is the best option since a training institute offers systematic education and covers each topic with a real-world project. This improves their knowledge and helps students to explore deeper into the concepts. Internet Scholars educates students on the basis of industrial level competence and covers all disciplines in a real-world project. The educators are highly trained digital marketing experts, and some of them are also active online marketers that assist students with their projects. After developing their skills, students are given access to an excellent placement service where they may begin working at a lower level in the digital marketing industry.
The digital marketing course lasts for 3–4 months, which is sufficient to grasp the subject. It is best to enroll in an institute than to waste time trying to figure out every aspect of the digital marketing module on your own. The student begins their career after the course with an entry-level employment or internship program. Students may learn about digital marketing in this way while also saving time.
Internet Scholar's Advanced Digital Marketing Courses can help you learn and grow.
FAQs
How can I begin my Course training in digital marketing?
Firstly, start by enrolling in best digital marketing training institute.
Then, create a professional portfolio by assembling your projects.
Now, create and showcase transferrable skills.
Finally, make a customized CV, then start meeting people in person and online.
Is a month enough time to understand digital marketing?
Most individuals learn the various digital marketing tools and approaches in one to three months, and it takes them six to twelve months to hone their talents via practice and internships.
Which Digital Marketing course is best?
For individuals looking to pursue a successful career in the field of digital marketing, Internet Scholars is there to help them. We are a reputable Training Center for digital marketing courses in Preet Vihar area of Delhi-NCR region. We provide expert training programs in digital marketing, web design, and Affiliate marketing etc.
What is covered in a course on Digital Marketing?
Digital marketing course cover various areas such as:
SEO
Social media marketing
SEM
PPC
Content marketing
Online reputation management
Content writing
What does digital marketing include?
Digital marketing is a technique used to promote any business's product/ service to the right audience at right place and at right time. This is very different from traditional advertising tactics.
For SEO Specialists:
Top High DA PA Guest Posting Websites