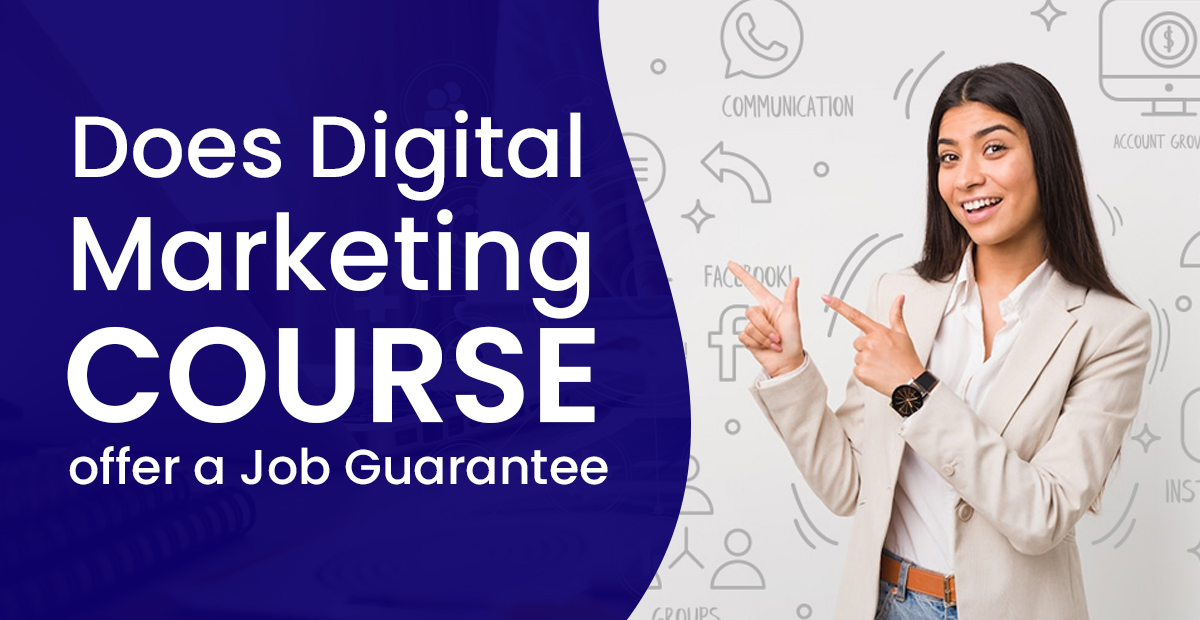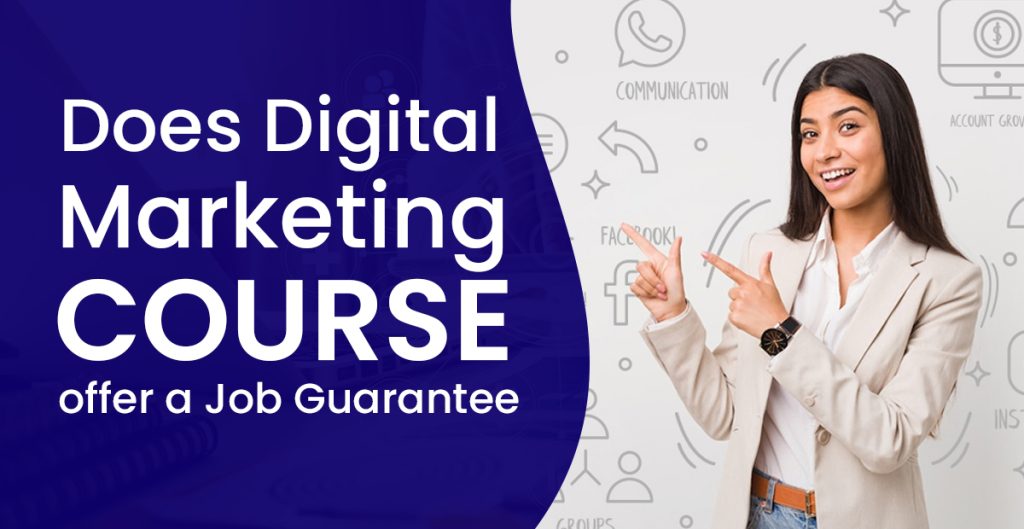 Does Digital Marketing Course offer a Job Guarantee
We are all aware of the importance of digital marketing in today's era. We typically notice advertisements when browsing social media or reading blogs. Almost everywhere in the digital world, we can observe the strength of digital marketing. This tremendous rise has prompted individuals to pursue jobs in digital marketing. However, many people wonder if taking a digital marketing course can guarantee them a job offer.
Although there are different institutions that guarantee "Go from beginner to pro in X months", "Join the course, Get Placement Guarantee!", and "100% Job Guarantee in Digital Marketing!"
Are these promises really true? Do they really offer jobs after completing their digital marketing course?
This article will clear all your doubts/queries and introduce you to the best solutions and institution guide that offers a digital marketing course with placement assistance.
But before starting, we would suggest you to self-access.
Ask yourself if you have any out-of-the-box skills or a creative or analytical approach to pursue a digital marketing course.
Or are you willing to develop the required skills?
And will you be able to develop all your desired skills in a few weeks or hours?
If not, it isn't…
Since, it is not a smart idea to enroll in a course without taking into account your present interests, goals, and personal strengths.
Recommended: 7 High Salary Courses in India after 12th Commerce
Digital Marketing Course: How successful it is?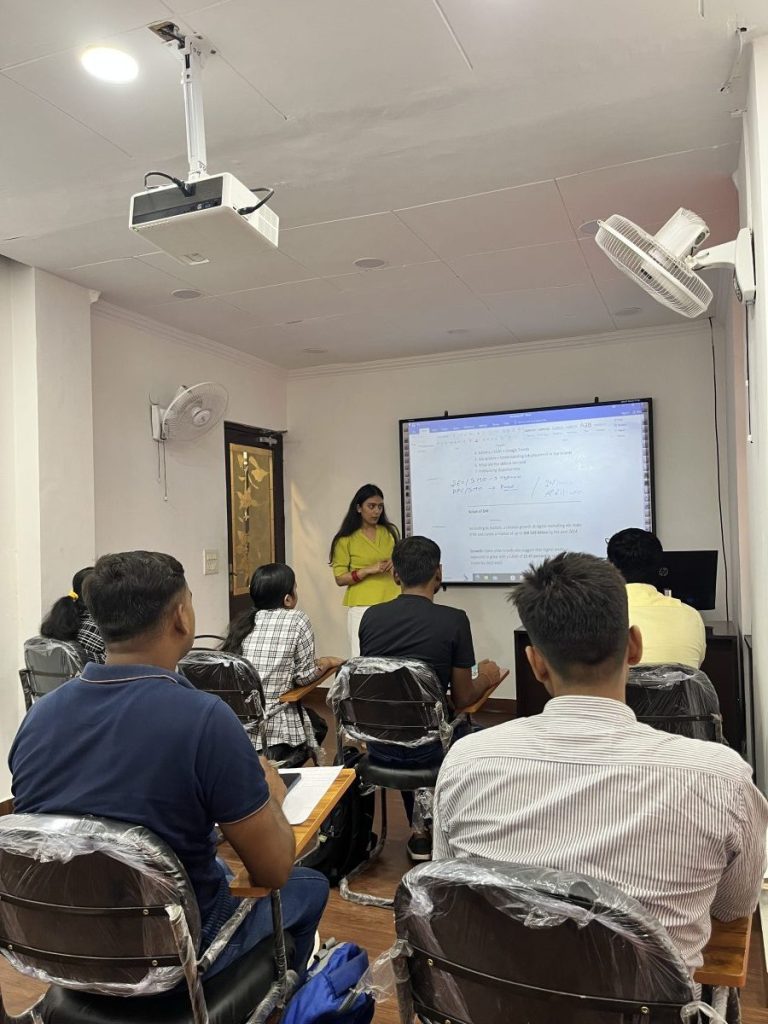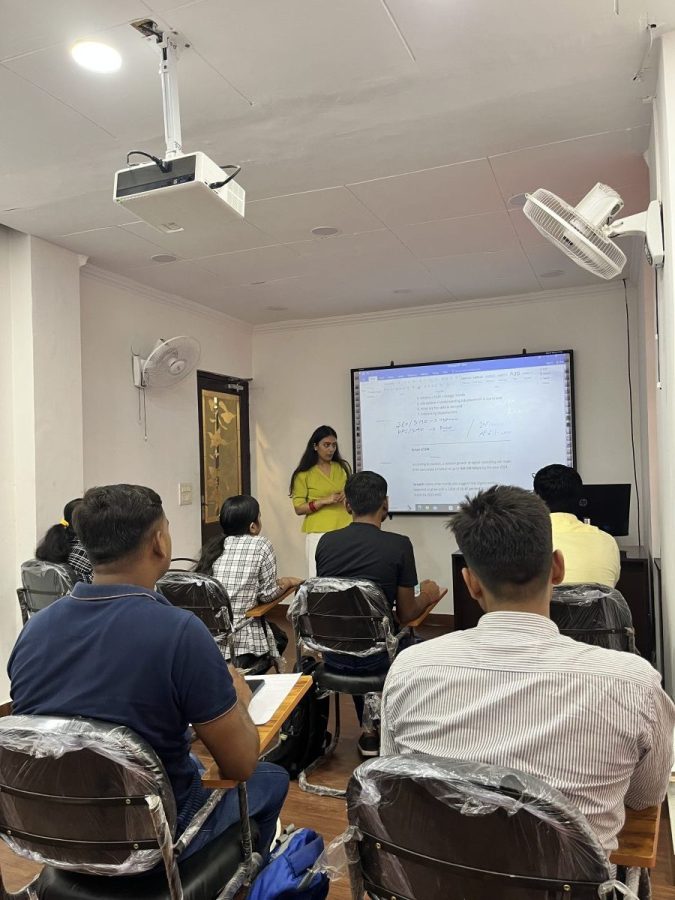 Digital marketing courses are widely available, and they can be helpful. Anyone can enter the field of digital marketing even without any prior experience.
Understand this…
Digital marketing isn't hard to learn. With consistent effort and a desire to study, you can grasp it. Just remember that digital marketing is always changing, so stay curious and eager to learn.
In digital marketing, you need various skills. It includes website optimization and design, Search Engine Optimization (SEO), PPC, content creation and Social Media Optimization. Nowadays, many institutions are offering online/offline digital marketing courses. These courses are good for graduates, beginners, experienced professionals, job seekers, etc since they offer various benefits.
Once you've decided to pursue a career in digital marketing, the next step is to choose the best digital marketing course that gives a job guarantee.
Must Read: 12 Best Job Oriented Courses after Graduation
Does Digital Marketing Course Offer Job Guarantee?
Open up a world of possibilities and begin your path to success with Internet Scholar, which promises you placement Assistance!
At Internet Scholars, we help our students do well even after they finish their course with us. We do not believe in promising Typical guarantee but we always work with a commitment for our Trainees.
How we do it?
We do that by helping them find relevant Internships and Job opportunities in Digital Marketing Industry. We also have connections and relationships with experienced professionals who are actively working in the digital marketing field, thus guiding our trainees to choose the best offer for them.
Our Idea?
We help students thrive in the changing digital world. Our courses cover things like Social Media, SEO, content, and Email Marketing. We stay current with trends, have experts as teachers, and focus on hands-on learning.
So, choose us for:
Extensive Curriculum
Personalized Courses
Placement Support
Networking opportunities
Certification
Why Internet Scholars Only?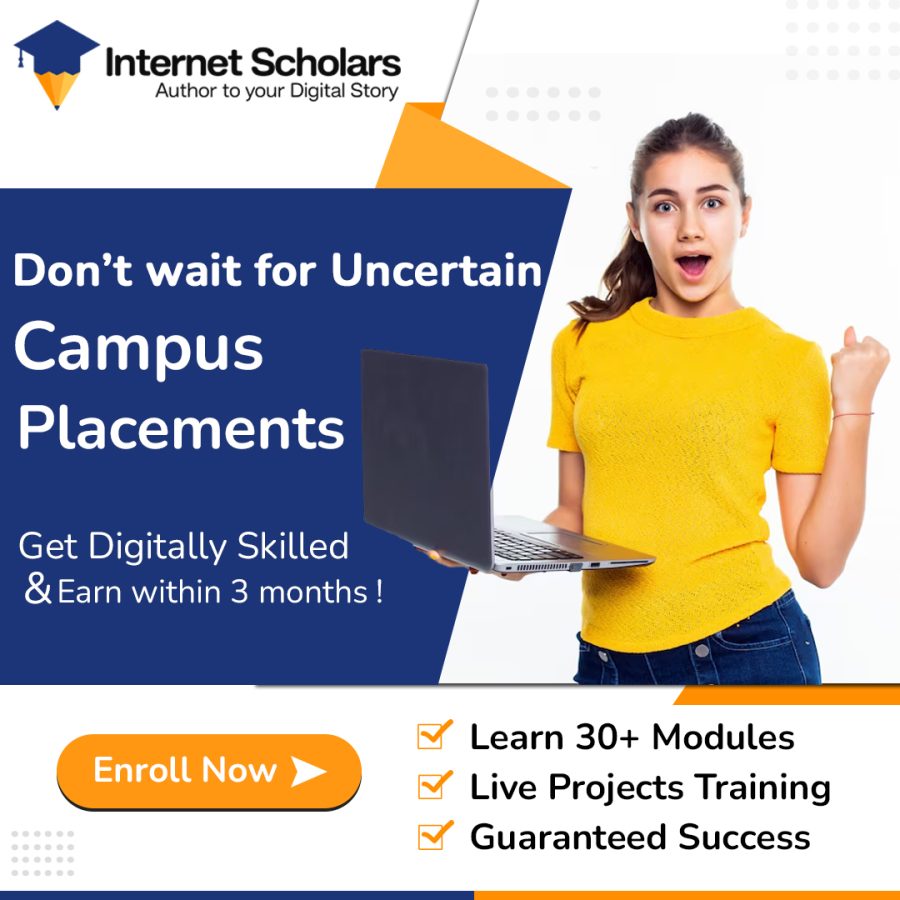 Internet Scholars is a reputable digital marketing training institution in Delhi, NCR. We provide training to undergraduate students, college students, and professionals seeking a lucrative career opportunities in the digital sector with online and offline content delivery, skill development, SEO, SMO, PPC, and other digital marketing courses.
We work to change the knowledge and capabilities of digital professionals on a global level as one of the most reputable and in-demand digital marketing colleges in Ghaziabad, Noida, and Delhi-NCR. In particular, we take great pride in being the top digital marketing course training institutes in Ghaziabad and the Delhi-NCR region of India. We are backed by highly trained and professional digital marketing teachers with considerable teaching expertise. We take great satisfaction in the fact that several of our students have landed high-paying employment in top-rated MNCs and organizations around the country.
Trending: Top 30 High DA PA Guest Posting Websites
FAQs
Do we get Job after Digital Marketing Course?
Yes, there are many institutions like internet scholars that help undergraduate students, college students, and professionals seeking a lucrative career in the digital sector with online and offline content delivery, skill development, SEO, SMO, PPC, and digital courses.
Is it worth doing a Digital Marketing course?
Off Couse, doing a digital marketing course is helpful; as it can help you land various job positions like social media manager, digital marketing executive, or content marketing manager. It is also seen that people with verified skills, certificates, and experience stand out in the crowd.
Is there scope in Digital Marketing?
Yes, it's a big field for promoting businesses. You can be a digital marketing pro or specialize in SEO. There are many online marketing jobs, too.
Does digital marketing have a future?
Yes, it's everywhere! In this digital era, every business is using it to promote their brands; hence, it offers promising careers. For more information, you can reach counselors at Internet Scholars if you have questions about digital marketing courses offering jobs.
Should I pursue a career in digital marketing in 2023?
Absolutely! Digital marketing has been rated as one of the top careers to pursue in 2023. Getting a certificate from a good digital marketing institute like Internet Scholar can help you start your career in 2023.
Why Should You Pursue a Career in Digital Marketing in 2023?
Since digital marketing has become the need of the hour for every business, the demand for skilled digital marketers is also growing. In such a case, it is a great time to upskill yourself and start your career in digital marketing.