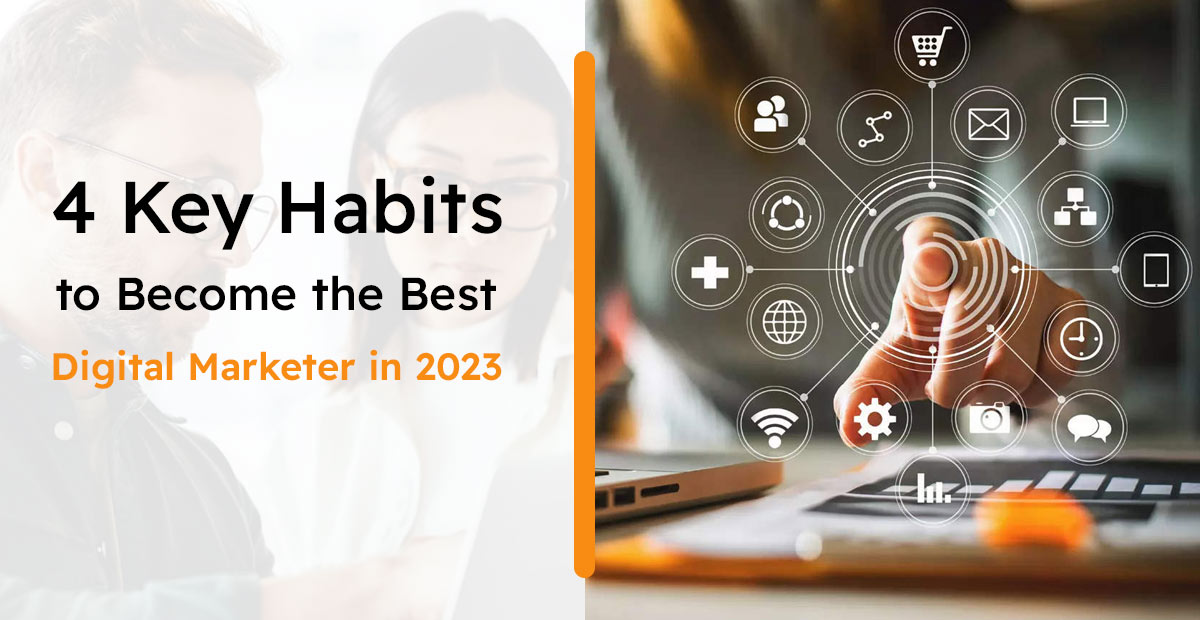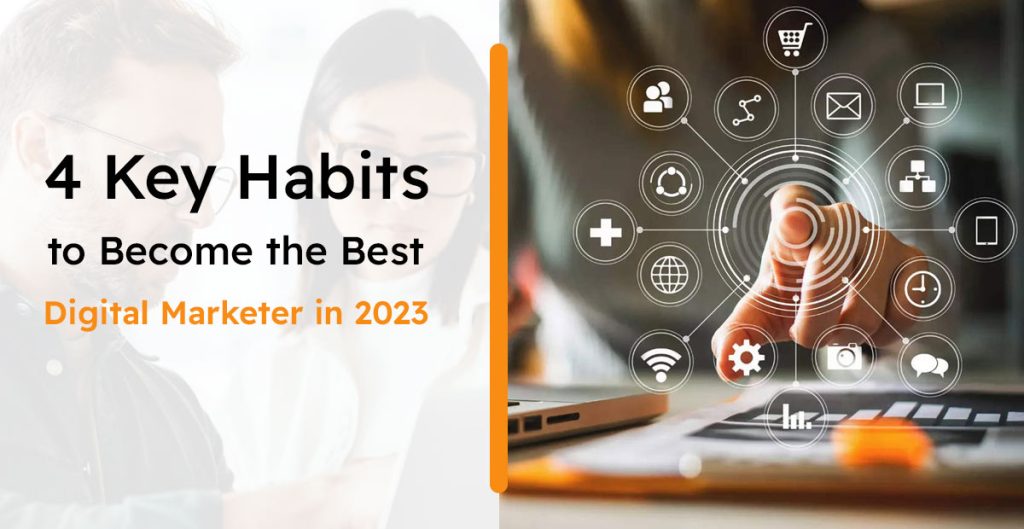 4 Key Habits to Become the Best Digital Marketer in 2023
"The person who masters himself through discipline is truly undefeatable."
~Buddha
We live in the era of digitalization, where no industry or business has been untouched by the digital wave. This era creates the perfect opportunity for digital marketers to showcase their skills and use this wave to their advantage.
Digital marketing as a career option has gained so much traction over the years. Whatever the area or field of career, there is a digital marketer working behind the scenes, making dreams come true.
Digital marketing is such a rewarding industry to be in and there are so many qualities that can help you become the best digital marketer. However, the question remains how do we develop those qualities?
Incorporating few habits into your daily routine would help you develop the ideal qualities required to become an exceptional digital marketer. Following are:
Top 4 Habits to become the Best Digital Marketer
Get to Planning
If you have made a well organized plan for your digital campaigns, congratulations! Half of your work has already been done for you. Making well thought out plans for campaigns can reduce your workload right off the bat. Developing the habit of planning can help in other areas of work as well. As a digital marketer, there are so many channels to work on, and having a meticulous plan regarding the utilization of all the channels could only work in your favor.
Many digital marketers overlook this very important first step, which could prove to be a costly mistake. So save yourself from making the same mistake.
For instance, you can create a well coordinated plan for your digital campaign, assigning all the tasks such as content writing, post creation, channels to post on, and so on and even assign a specific date for all these tasks. You can also use tools and applications like Google Calendar, Notion, etc. to better organize your work.
There is no sugarcoating it, digital campaigns can be quite chaotic, so make a plan to be one step away from all the chaos.
Trending: How much does a Youtuber with 100k subscribers make
Keep your learning Streak Going
The digital landscape is an ever evolving, ever changing phenomenon. The second you feel you have it all figured out, there is a new app, a new technique replacing the previous one. The only way out of this ever changing landscape is to learn your way. Being a part of the digital world, learning should not come as a surprise to you. It is very important to learn new skills in order to keep yourself updated and upgraded.
And here's how you can do it:

Never stop reading about ways to improve yourself (just like this article!)
Enroll for Digital Marketing classes
Stay informed about all social media trends, current events, and everyday scenarios to have an edge
Work on improving your analytical and creative abilities
Trust your ideas
Whatever crazy idea swims in your head, just go for it! Due to its popularity, the fact that digital marketing is a relatively new industry kind of gets overshadowed. Take advantage of the opportunity to experiment. A lot of campaigns found their footing and became the 'tried and tested method' due to someone taking a risk. Don't sell yourself short; make yourself that someone.
With all of its benefits, the emergence of the digital world offers the best perk possible: Data. This data can be used in any way, shape, or format to develop experiments whose goals are actually attainable.
Hence, instill the habit of being proactive and thinking of experimenting with opportunities that you can keep in mind for the future. (Become the best Digital Marketer)
Recommended: What are 5 Top AI Alternatives to ChatGPT
Ditch your Phone
This might seem like such a controversial habit to develop, but it's very important not to avoid burning out. In today's time, the source of entertainment is social media, YouTube videos, scrolling through blogs, and basically being online on your phone. This could, in fact, hamper your productivity.
For instance, instead of watching an Instagram reel for entertainment, you might have thoughts as to how to improve the concept and incorporate it into your own digital campaign.
Keeping this situation in mind, it's extremely important to develop hobbies or habits that do not include being on your phone or online.
You can rather indulge in the following activities:
Meditation
playing board games with family
exercising
listening to music
knitting, or any other activity that takes you off grid and helps you detox from the online world.
This might be a difficult habit to develop, but it could prove to be quite useful in the long run.
Bottom Line
Digital marketing is truly an exciting industry to be part of. However, just being in the industry would not make you undefeatable. To become the best digital marketer, you need to develop and maintain some habits and an exceptional routine that will help you grow your skills, knowledge, and results. By being disciplined with your goals, you will be able to stay ahead of the curve, deliver value to your work, and fulfil your personal and professional ambitions.