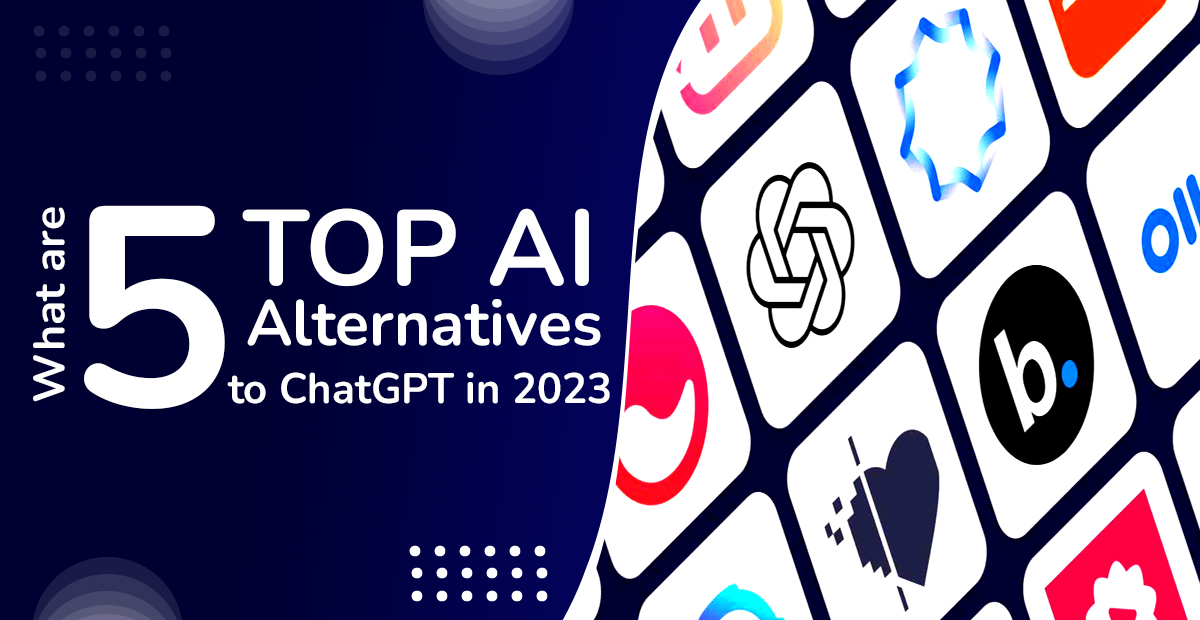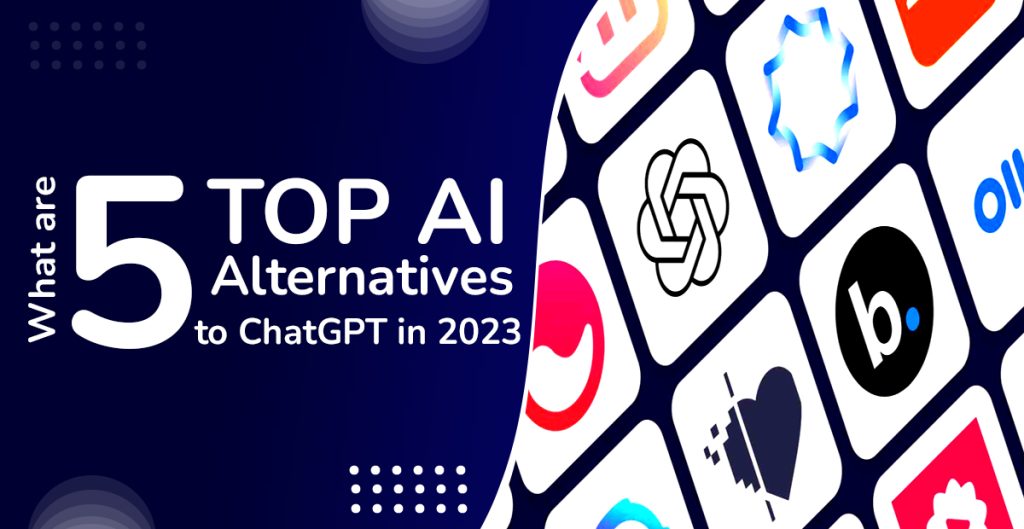 What are 5 Top AI Alternatives to ChatGPT in 2023
Lately, there has been a huge expansion in the use of Artificial Intelligence chatbots to help with client support, advertising, and different other business applications. Among the most famous artificial intelligence chatbot tools is none other than Chat GPT, a strong language model developed by OpenAI. Chat GPT is so popular that it has now become a household name, with even little kids bragging about their Chat GPT knowledge. However, there are numerous other magnificent artificial intelligence chatbot tools that have been overshadowed by Chat GPT. So, in this article, we will investigate the best Chat GPT alternatives available on the market for your use. Let's begin.
Related: What is ChatGPT? Is it Important for SEO?
Here are Best AI Alternatives to ChatGPT:
1: Jasper AI
Similar to ChatGPT, Jasper AI employs natural language processing to provide replies that sound human. The same AI research company that created ChatGPT, OpenAI, also created the GPT-3 language model that is used by Jasper. Like ChatGPT, Jasper allows you to provide a prompt for what you want to write, and it will write it for you. Jasper offers a lot more tools than other similar programs, which is the main way it differs in terms of producing better content. In addition to writing in more than 50 different templates, such as blog articles, Twitter threads, video scripts, and others, Jasper can check for grammar and plagiarism. Jasper is the solution for you if you need to produce written content every day for your company. However, it is an investment with a $24 monthly expense.
2: Botpress
Botpress is an open-source AI chatbot development platform designed to help businesses create sophisticated chatbots. The platform has several features, such as NLP, AI, and decision-making capabilities. Botpress is designed to be simple to use and does not initially require any coding knowledge.
Botpress offers a simple drag-and-drop interface that empowers organizations to create chatbots rapidly and without any problems. The platform likewise offers a great many pre-developed templates and components that can be personalized to meet the particular requirements of every business. Botpress likewise integrates with a number of other famous platforms, including Facebook Messenger, Slack, and Telegram. (alternatives to chatgpt)
For Digital Marketers: Learn How Split Testing Can Optimize Your Digital Marketing
3: Tars
Tars is an artificial intelligence chatbot tool that is intended to help organizations develop conversational landing pages that can assist in increasing conversions and further developing client engagement. The platform offers a scope of features, including a drag-and-drop interface, NLP, and AI capabilities. Tars likewise offers an extensive variety of pre-developed chatbot templates that can assist organizations in getting started.
One of the highlights of Tars is its capability to create exceptional conversational landing pages. These landing pages are intended to attract clients for a discussion and guide them towards a particular activity, like making a purchase or setting an appointment. Tars likewise integrates with a number of famous messaging platforms, including Facebook and Slack.
Pro Tip: Top Benefits of Using LinkedIn for Students in 2023
4: Bing Chat
Early in February, Microsoft introduced a new, AI-enhanced version of Bing that uses GPT-4, the most recent and sophisticated language model system from OpenAI. Some people were able to gain early access to Bing's chatbot, which is now in a restricted preview while Microsoft tests it with the general public. They tested the chatbot and discovered that ChatGPT addressed two key problems by providing access to current events and providing links to the sources it consulted for its responses. The chatbot is a practical substitute for a traditional search engine since it is free and simple to use. Even though Bing's chatbot is not yet available to the general public, you may still join the line.
The only method to access GPT-4 without spending anything is through Bing Chat. If access to the most latest OpenAI model was not enough to persuade you to join the waiting list, Bing Chat's access to the entire internet, in addition to ChatGPT, could be. (Top Alternatives to ChatGPT)
Trending: Is a Digital Marketing Course in India worth the Investment?
5: IBM Watson Assistant
IBM Watson Assistant is an artificial intelligence-powered chatbot tool created by IBM. It helps organizations to make and deploy chatbots that can interface with clients and give them customized help and support. IBM Watson Assistant utilizes normal language processing (NLP) and AI algorithms to comprehend client inquiries and give exact solutions.
The ability of IBM Watson Assistant to learn and develop over time and with experience is one of its strongest features. It can examine customer contact to spot trends and improve its results. This indicates that, as time goes on, IBM Watson Assistant gets better and better at answering questions and offering customer service. Retail, healthcare, and financial management are just a few of the areas that can employ IBM Watson Assistant. It can be used on several platforms, including websites, social media, and messaging apps. This permits organizations to offer help to their clients wherever they are and on their preferred channels.
Conclusion: Taking everything into account, there are numerous amazing AI chatbot tools accessible that can be utilized as alternatives to ChatGPT. These tools offer a great many features, including NLP, AI, and reasoning capabilities. Some of the top AI-powered chatbot tools accessible today include Dialogflow, Botpress, Tars, IBM Watson Partner, Zoho SalesIQ, Bing Chat, and Jasper AI. Each one of these tools has its own remarkable features and advantages, and organizations can pick the tool that best meets their particular necessities and prerequisites.
Similar Links:
Search Engine Journal: 11 ChatGPT Alternatives You Can Try in 2023
PCMAG: 7 ChatGPT Alternatives Ready to Answer Your Burning Questions
Beebom: 16 Best ChatGPT Alternatives in 2023 (Free and Paid)