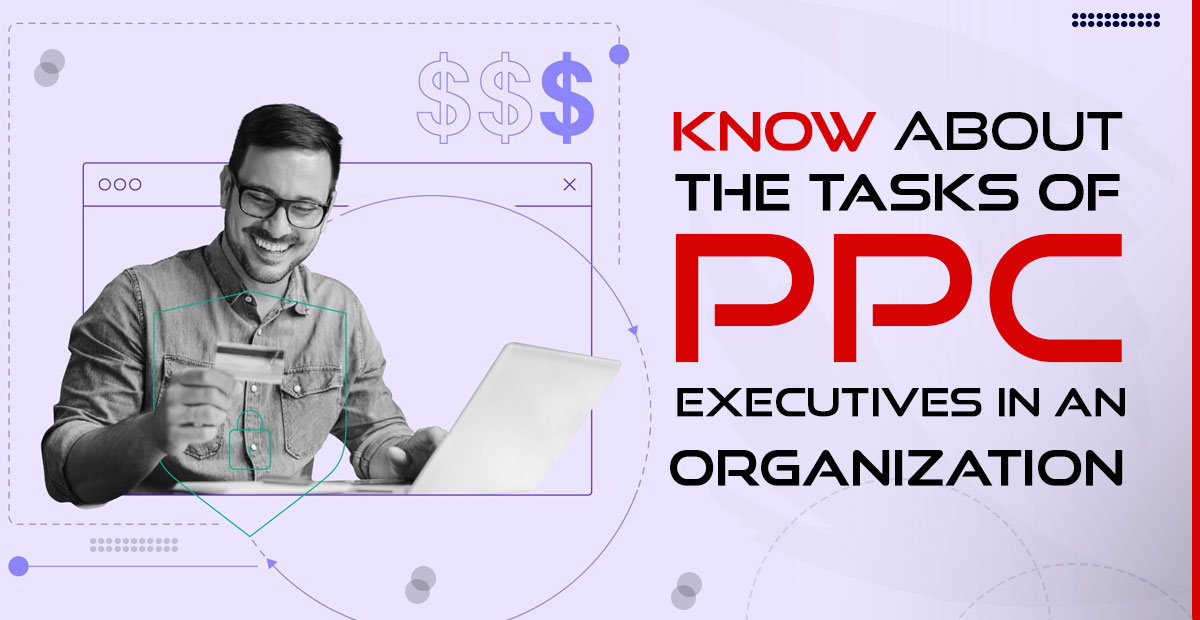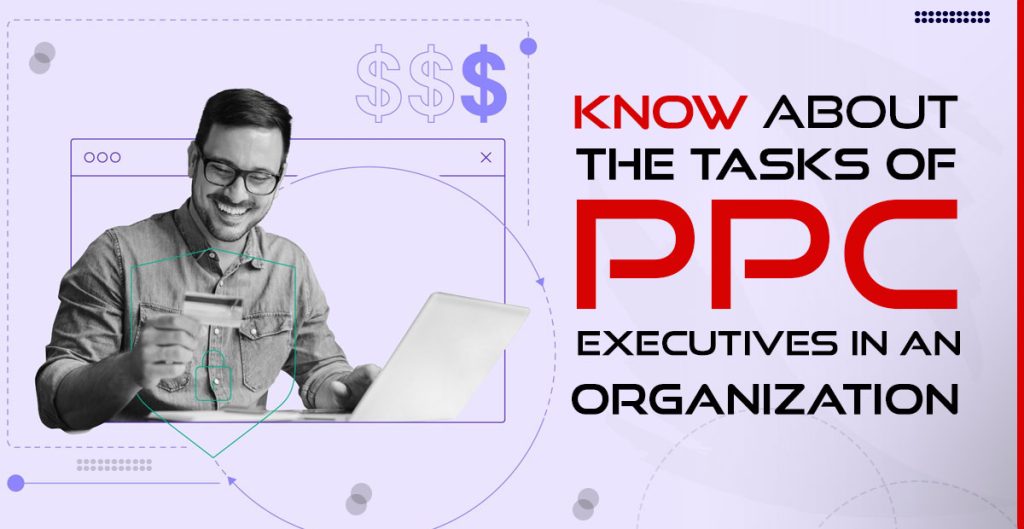 Know About the Tasks of PPC Executives in an Organization
Know about Tasks of PPC Executive thru this Article. Are you considering a career in pay-per-click (PPC) Marketing? If so, you should know that it's a great way to get into Digital Marketing. But before you jump in, it's important to understand the tasks that come with being a PPC executive in a company. In this blog post, we'll provide an overview of what the job entails so that you can make an informed decision. Read on to learn more about the responsibilities of a PPC executive and what to expect if you pursue this career path.
What is Pay Per Click (PPC) Marketing?
Pay Per Click (PPC) is a form of Online Marketing that allows businesses to advertise their products or services in a pay-per-click format. This type of advertising is based on the amount of times an advertisement is clicked, rather than being charged for the amount of times it is viewed. With PPC, advertisers can target specific audiences, ensuring their ads are reaching their intended audience. Advertisers only pay when someone clicks on their advertisement, so there is no risk of spending money without any return.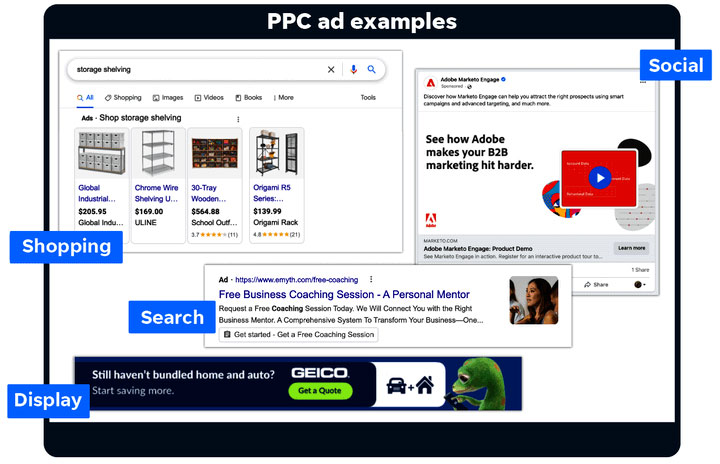 PPC Campaigns are usually managed through search engines like Google and Bing, social media platforms like Facebook and Twitter, and display networks like Google Display Network and Yahoo Bing Network. With this method of advertising, you can reach customers who are actively looking for what you have to offer. You can also retarget customers who have already interacted with your website or brand in some way.
PPC Campaigns can be tailored to suit any budget, making them an affordable form of advertising for small businesses. They can also generate immediate results, helping you to reach your business goals quickly and effectively. PPC campaigns are highly customizable and allow you to track the performance of your ads in real time. This gives you the ability to make changes and optimize your campaigns as necessary.
Recommended: Top 10 Digital Marketing Institutes
What are the responsibilities or Tasks of PPC Executive in a Company?
PPC executives are responsible for planning, executing and managing paid search campaigns. This includes selecting the right keywords, setting up campaigns, creating ad copy and optimizing campaigns to ensure maximum return on investment (ROI). They must stay up-to-date on trends in the industry and adjust their campaigns accordingly.
The Primary Responsibility of a PPC Executive is to maximize the ROI from their campaigns. This involves creating detailed reports to track performance, analyzing data, and making changes to improve results. They must also monitor competitor campaigns and adjust their own accordingly.
Other responsibilities include staying within the budget set by the company, researching new platforms and markets, developing and launching new campaigns, conducting keyword research, coordinating with other departments (such as marketing and sales) to ensure alignment of campaigns, and producing detailed reports to demonstrate the performance of the campaigns.
It is also important for PPC Executives to develop strong relationships with clients and third-party vendors, as well as stay up-to-date on industry news and trends. By keeping up with the latest developments, they will be able to identify opportunities to improve results and adapt quickly to changing conditions. (Tasks of PPC Expert)
What skills are Required to be a Successful PPC Executive?
If you are considering a career in PPC, there are several skills that you should possess. First and foremost, it is important to have a strong understanding of the Google AdWords platform. You should be able to create, manage, and optimize campaigns using the various features available in AdWords. Additionally, you should be proficient in keyword research and bid management, as these will be essential for ensuring your campaigns are effective.
You should also possess excellent analytical skills, as this will be necessary for measuring the performance of campaigns. You should be able to draw insights from data, so you can make informed decisions about how to best optimize and improve campaigns.
Furthermore, you should have experience with copywriting and creative design. Writing effective ad copy and creating eye-catching ads will help to ensure that your campaigns are successful. You should also have a strong understanding of audience segmentation, so you can target your ads to the right people.
Finally, you should have a good grasp of digital marketing principles, such as search engine optimization (SEO), so you can work with other departments within the company. Knowing how to collaborate with other teams to achieve objectives is key to being a successful PPC executive.
Overall, a successful PPC executive needs to have a combination of technical and creative skills, as well as a strong understanding of the digital marketing landscape. With these skills, you can set yourself up for a successful career in PPC. (Know Detailed Tasks of PPC Expert)
Editor's Pick: 12 Tips to make your Content Strategy Exceptional
What are the Career Prospects for a PPC Executive?
The potential for a career in PPC is very promising. As the field of digital marketing and advertising continues to grow, the demand for experienced PPC executives is expected to increase. With the right skills, experience and knowledge, a PPC executive can quickly become an important part of any team.
PPC executives can often find positions as part of larger marketing teams within companies. They may also be employed in a number of different types of organizations, including advertising agencies, marketing firms and consulting firms. In addition, there are many smaller companies and start-ups that need someone with PPC expertise. (Tasks of PPC Executive)
PPC executives can also choose to pursue their own independent consultancy business. This can be a great way to use their expertise and skills while allowing them to have the flexibility to work on their own terms.
As with any career choice, success in the field of PPC requires dedication and hard work. With the right qualifications and experience, however, a PPC executive can look forward to a long and rewarding career in this rapidly growing industry.
When pursuing a career in PPC, it's important to understand the typical tasks of a PPC executive. These include analyzing data related to campaigns, setting budgets and allocating funds, developing strategies and managing campaigns, testing and optimizing campaigns, creating reports to evaluate results and identifying new opportunities to expand reach or improve performance. A PPC executive must also stay up to date with the latest trends and tools in order to maximize results.
Finally, it's important for PPC executives to stay organized and remain focused on achieving results in order to ensure the success of campaigns. Being able to multitask, think strategically and understand data analysis will help ensure that your campaigns perform at their best and your career progresses accordingly. (Tasks of PPC Executive)
Conclusion
PPC can be a great career choice if you're interested in Digital Marketing. It requires a unique set of skills and knowledge, as well as dedication to staying on top of the ever-changing landscape of digital marketing.
As a PPC executive, you will be responsible for planning and executing campaigns, creating budget plans, managing bids and adjusting keyword strategies, analyzing data and optimizing campaigns for improved performance. With these skills, you can achieve success as a PPC executive and create an exciting and fulfilling career for yourself.