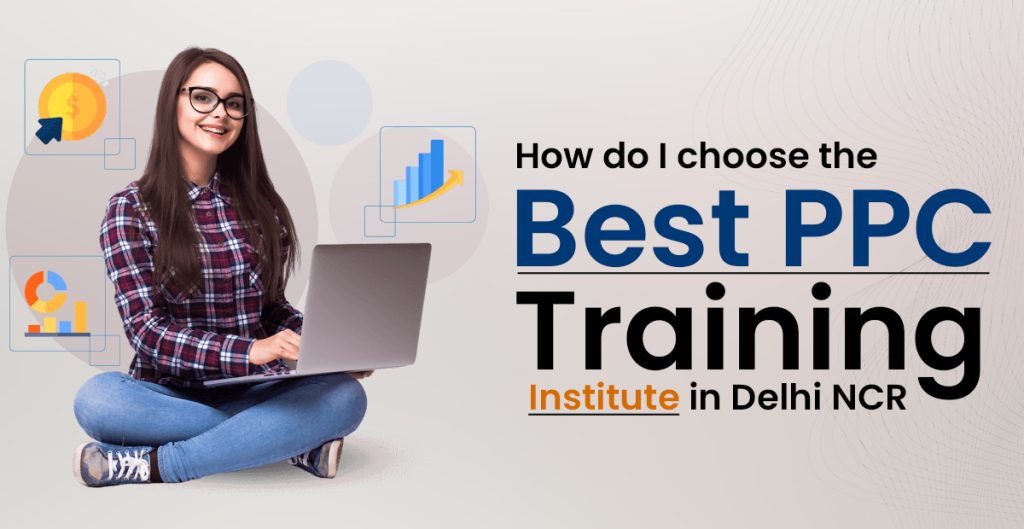 How do I choose the Best PPC Training Institute in Delhi NCR
Before we start learning something new it is very much important to have a good trainer or a training institute. Because if you fail to choose the best trainer you almost failed 50% in learning even before starting. If you are planning to learn PPC (Pay Per Click) and in dilemma to choose the best PPC training institute in Delhi-NCR then we can help you to choose the best Institute and the things to keep in mind before joining the institute. Before that, know what exactly PPC is so that it will be easy for you to sort out the things and to understand your requirements while choosing the best. Know about PPC specialists Role.
How to Choose the Best PPC Training Institute in Delhi?
As discussed above, before choosing a PPC Training Institute it's important to consider certain things which will have great impact throughout our training period. Now we will see what to consider to pick the best training institute in Delhi-NCR. (Know about Best PPC Training institute)
Overview of the Training course:
When comparing PPC Training Courses, the first and foremost thing we need to do is check the course description, syllabus, mode of training. Because in these sections we can get the most important elements of the training like course topics, number of lessons, duration of training, practical training and so on. 
Some PPC training courses are lengthy and detailed, while others are only one or two hours long and try to give you an idea about PPC activities. So be particular what exactly you want to learn.
A good PPC training institute will definitely have Lessons on competitor research in their training program. Apart from that, other topics such as keyword research and bidding, designing text and display advertisements, developing landing pages, and starting a campaign are also must have topics in the course. So don't forget to look for those lessons in the course description.
Good Teachers can create Good Students:
We have discussed what to learn in the previous section. Now the next part we need to focus on the " WHO " meaning who will guide you, who will teach you matters a lot. So how to know about mentors? In most cases the faculty members of the majority institutes are listed on their respective websites. Go through their website, have a look at mentors and do little research about their achievements, career graph, reputation. If you find everything good then you can move ahead.
SEO vs PPC – Know what's Better for you Career
Token of Recognition
A PPC training course can help you start or advance your job in digital marketing by adding extra value to your profile. If you want to work in digital marketing in the near future, you should check whether the institute offers certification or not. Certifications aren't as important if you're learning PPC to advertise your own firm, but they're a nice addition to your employee file that indicates you're striving hard to brush up your knowledge constantly. 
Know the Reputation and Reviews of Training Institute: 
Have you ever thought why not all the graduates in all the institutes are getting the high paid jobs even before they complete the course. It's because all colleges don't have great reputations or are not founded by great people. We often see reputed companies like amazon, google, Microsoft conduct campus placements in IIM, IIT or universities. It's all because those institutes have great reputation in providing highly skilled persons to their firm. So I think now you understand the value of reputation.
That is why we advise you to learn more about the reputation of the institute. A short Google search should reveal everything you need to know about their legitimacy. Visit their website and go over some of the other things they've done. Is it of good quality? Is it useful? Is there proof of audience engagement? read user reviews. Third-party review aggregator websites. 
Methodology of Training:
PPC courses are 90% practical and 10% theoretical content. An excellent PPC training institute should provide a lot of practical training . In your research, if you find any institute that gives more theory with little or no practical sessions, then that course is "useless". Just simply say no to those institutes. Practical training allows you to learn from real-world examples, that is the best way to progress. Unfortunately, several institutes advertise on their websites that they provide more than 90% practical training, but in reality, they just provide theory. 
Take a Demo Class:
If you are still in doubt about choosing the institute based on all above elements then you can check with the institute that they are offering any free demo class to new comers, if not you can ask them to provide one for you so that it will be easy for you to understand better about the institute.
A free demo class gives you an overview of the course before purchasing it and you'll also likely be able to start picking up some essential skills and tactics throughout the trial. Even if you don't buy, you're still getting some stuff for free, so what have you got to lose?
Price of the Course: 
It is the last thing but surely not the least factor to consider. Fee is based on a variety of factors, including the duration of the course as well as the overall quality, facilities, offers and special perks in the future. We recommend you choose a PPC training course that provides unrestricted access to course materials at a reasonable fee.
Wrapping up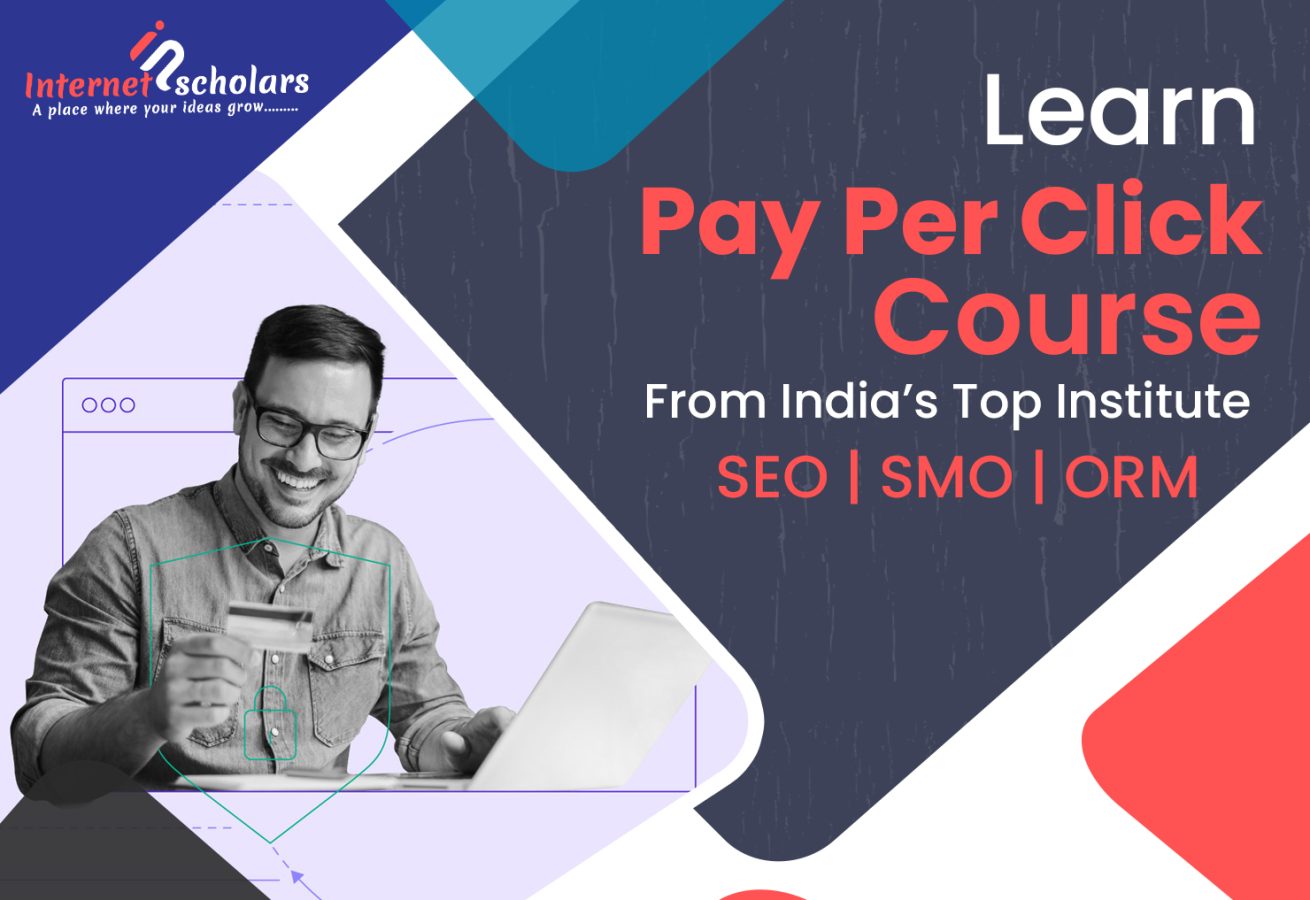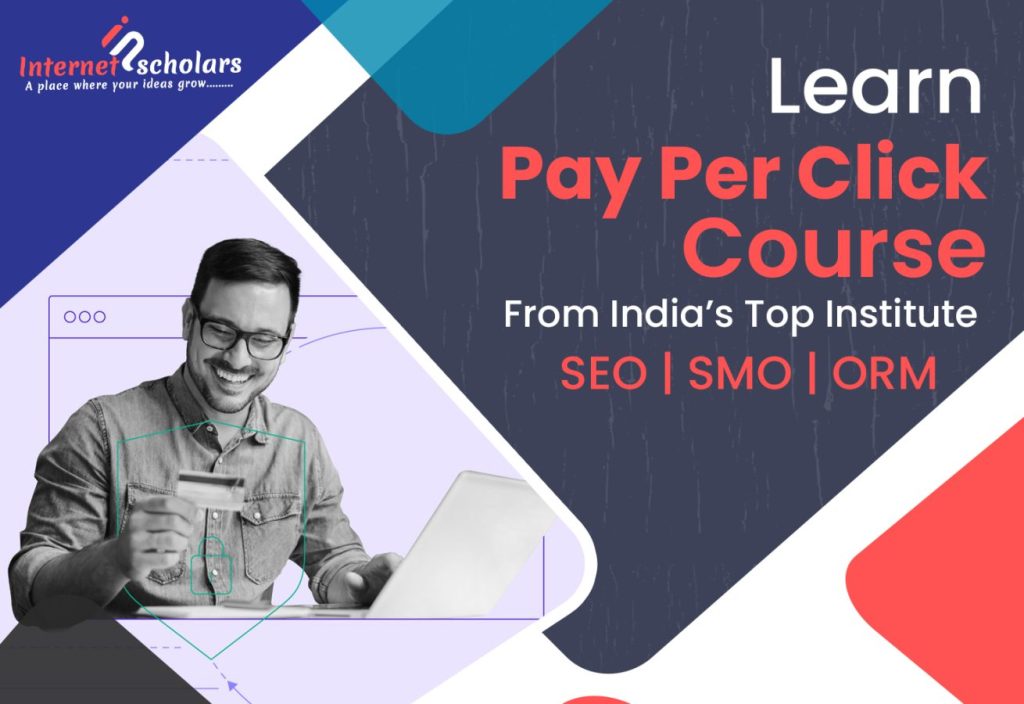 To select the best PPC Course and Institute from hundreds, if not thousands, of similar institutes, you should spare some time to pick the best among the best; there is no need to rush! With due respect to all the above information, Internet Scholars is one of the most Reputable PPC Training centers in Delhi-NCR. Along with PPC training, Advanced SEO training, SEM, SMM, Email Marketing, and Advanced digital marketing courses are all available. We also provide comprehensive online lessons for digital marketing training. For further information on the course schedule and workshops, you can visit the website or you can Contact Internet Scholars Team by phone or mail.
Enroll Google Search Ads Online Certification to Boost your PPC Knowledge.